Event Information
Great Beginning for Bengaluru's SAP Tech Night series – and more to follow.
We had a great start to our new SAP Tech Night series in Bengaluru with over 30 tech enthusiasts, three fantastic sessions and tonnes of discussions & fun.
SAP Tech Night Bengaluru is an in-person community event organized by community members and focuses on networking with short sessions on SAP technology. This event is a local grassroots community event organized by SAP Community members.
The event took place at SAP Labs Bengaluru on Friday evening from 4:30 PM to 7:00 PM. We had the networking window open till 5:30 and post-event after 7:00 PM. There were 3 Tech sessions from 5:30 to 7:00. We also planned to go to a cafe or a brewery, but the traffic was not kind to us. So we planned to do this in the coming SAP Stammtisch Bengaluru 😉
Organizers & Volunteers
Thanks to Abhishek Chatterjee, Lalit Mohan Sharma, Vijay Chintarlapalli, Pavan Kumar Jagadeesh & Myself 😉 for helping to make another successful community event in Bengaluru.
Speakers & Sessions
There was always this feedback from many online & offline events that there needed more time to clarify their doubts and interact with the speaker. So we followed a 15+15 rule with 15 min of presentation & 15 min of discussion for all three sessions. Below is the list of sessions, along with the links to speakers & their presentations.
Session #1: Introduction to SAP Cloud ALM
Sonal Kumar – Twitter & Linkedin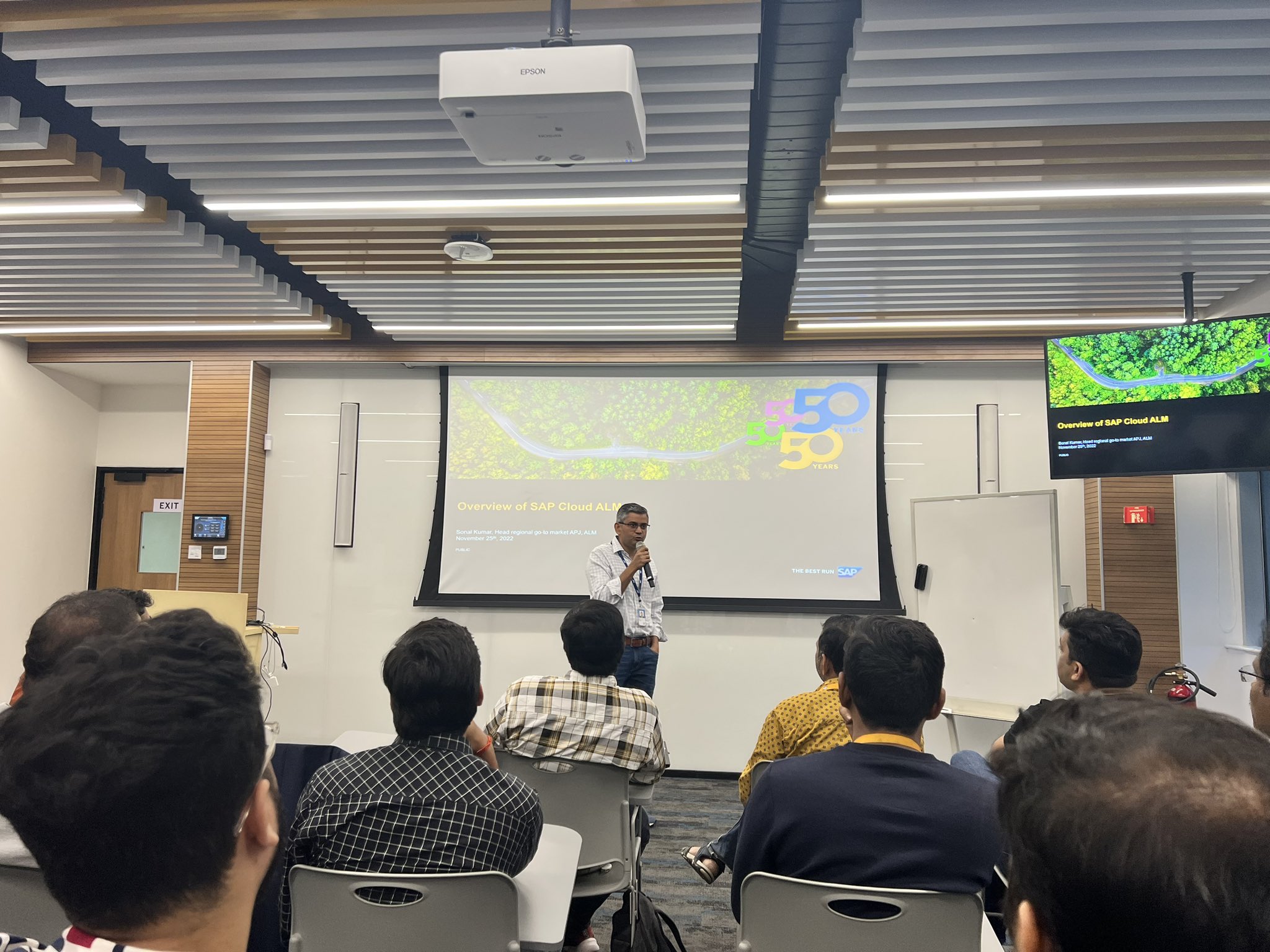 Session #2: Getting started with SAP CAP development
Ajit Kumar Panda – Twitter & Linkedin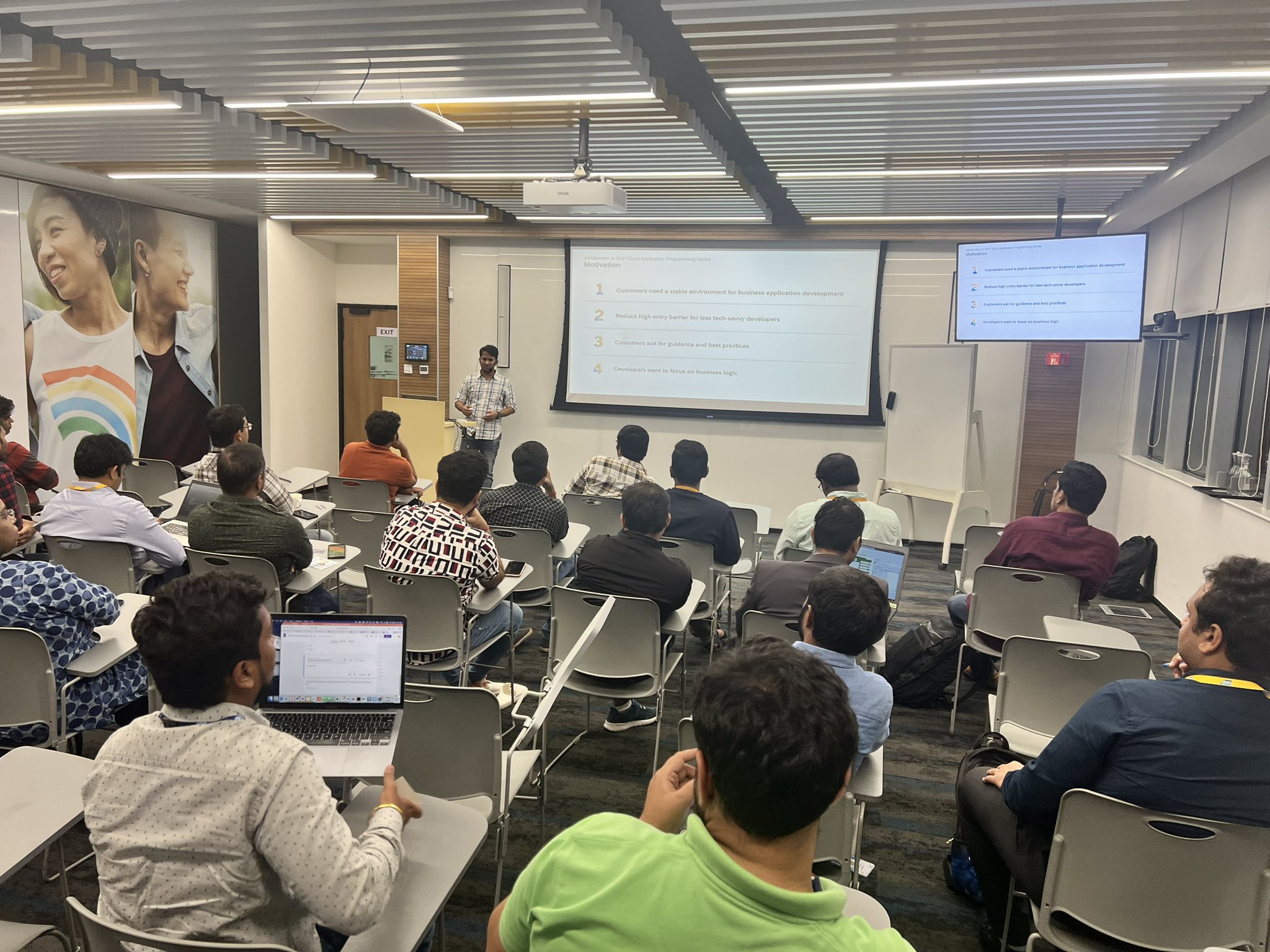 Session #3: Introduction to Master Data Integration & One Domain Model
Syambabu Allu – Twitter & Linkedin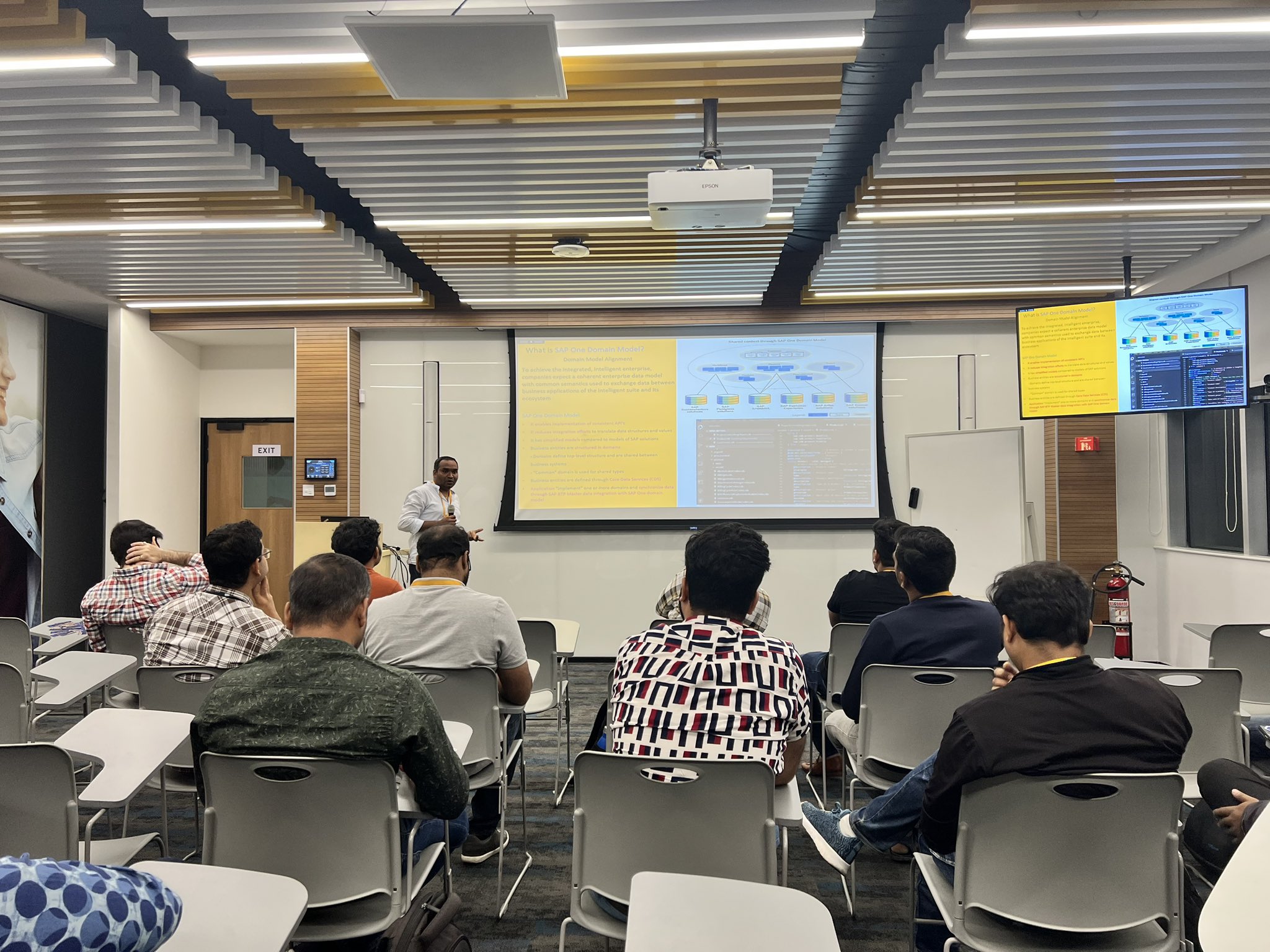 Many thanks to all the speakers for spending time out of their busy schedule to share your knowledge with the community 🙂
Feedback
As usual, we collected the feedback from the attendees and overall it was positive with more people interested to present in the next event and quite a positive feedback for our 15+15 session pattern.
We also had collected the suggestions from the attendees and one of the interesting suggestion was to add realtime usecase for every session for better understanding the technology.
Further Reading
Announcing SAP Tech Night Bengaluru – 25th Nov 2022
SAP Tech Night Bengaluru – First edition November 25th 2022 #sitBLR
My first experience as a Speaker @SAP Tech Night
Thanks again to all the organizers, volunteers, speakers & attendees for contributing to the event. Let's take our community-based learning to the next level with our future events!! Looking forward to seeing you all again.
PS: Are you from Bengaluru/Karnataka?, then join our SAP Community Bengaluru group and share your journey with us!!
Hello Bengaluru community, Come and share your journey with us!!
Cheers!!
Mahesh