Business Trends
From the Ground to the Cloud ☁️
Have you ever experienced doing business in Francophone Africa?
If the answer is yes, then you have faced at least one or all of these difficulties: complexity, mistrust, slowness, high risk etc.
Ibrahim Niangado, founder of Mali based SAP Partner Safir Consulting instead of complaining and suffering from such a challenging market, decided to do things differently.
He leveraged his consulting expertise acquired in France to give back to his home country. In 2017 he Started an SAP Business One practice in Bamako from scratch and identified few small companies  in urgent need of digitisation. He then recruited high skilled talents to deliver best-in-class experience to his SAP customers.
Safir Consulting cumulated awards and customer success stories one after the other and quickly realised they could also address companies of larger size with higher business volume. It was the perfect timing to align their strategy with SAP's public cloud mindset.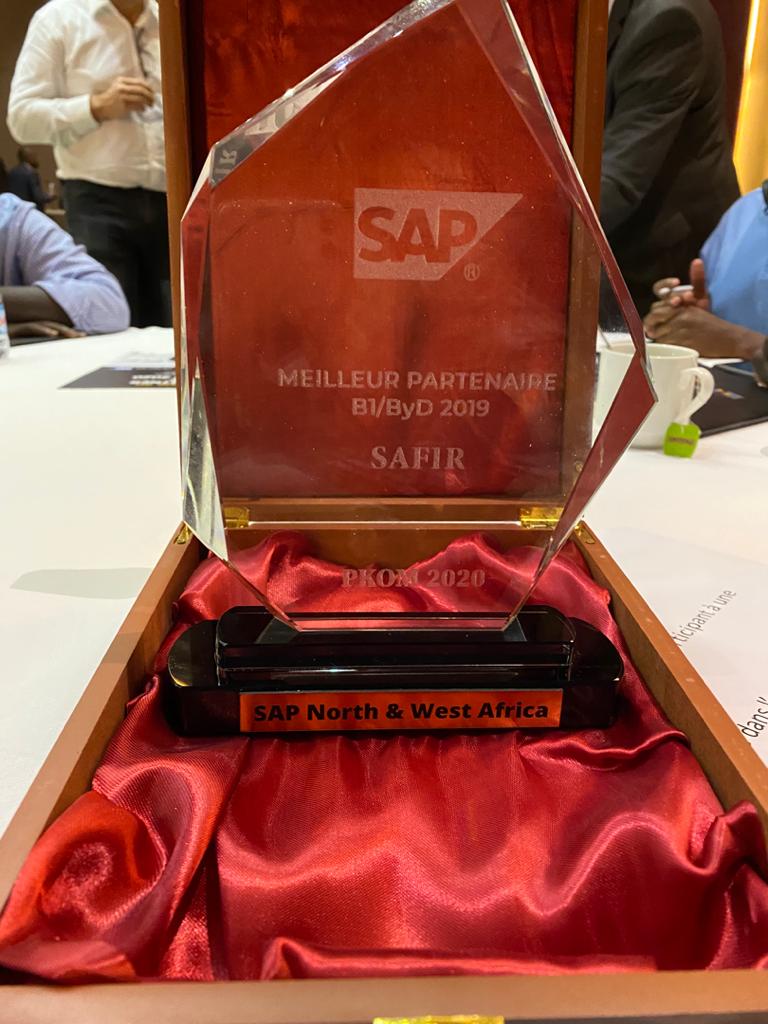 SAP Award: Best SAP Business One & SAP Business ByDesign partner 2019
After identifying a couple of companies seeking cloud business management software, Safir Consulting ups-killed their resources in SAP S/4HANA Public Cloud solution by taking advantage from the online resources and webinars offered by the Partner Solution Adoption team at SAP.
They also participated in the localisation workshop held in SAP Dubai office last summer to identify the must knows before implementing a public cloud solution in the Sub-Saharan market.
Few weeks later, Safir Consulring signed their first SAP S/4HANA Public Cloud project and came to Casablanca to attend a bootcamp organized by the Partner Solution Adoption for SAP partners based in Fancophone Africa.
The bootcamp was successful and Safir's founder and CEO Ibrahim Niangado leveraged his presence in Morocco to attend a 1:1 speed dating with our team to deep dive in some selected topics necessary for the success of his public cloud strategy.
What an incredible story!
6 years ago Ibrahim started his business as a solopreneur implementing SAP Business One for small structures. During my last visit to Mali I was impressed by seing him sitting at the tables of the most powerful local CEOs in the Oil and Gas industry. He is now running a subsidiary in Ivory Coast and ready to conquer the Francophone Africa region thanks to his adoption of the Cloud mindset.
Are you an SAP Business One partner and would like to live the same journey as Ibrahim? Reach out to him to hear from him directly what were the steps, challenges and key success factors of his strategy shift.