Product Information
News regarding Specification Exchange
With the SAP Enterprise Product Development 2108 release out, you can now fully utilize the specification exchange functionality with properties.
New features
Administrators can now define property groups in the Configure Provisional Specifications app, which then are added to templates and used in provisional specifications for collaborations with suppliers.
What's more, you can also replicate your active phrase sets to your cloud system and use the phrases with properties.
Last but not least, administrators are now able to delete provisional specifications, which helps in maintaining a clear database.
Additional Materials
I've mentioned in my last blogpost that there are plenty of materials available for setting up the source and the cloud system, and now there is a follow-up video available, titled: How to Set Up Provisional Specifications As an Administrator – Part 2. You can find it here: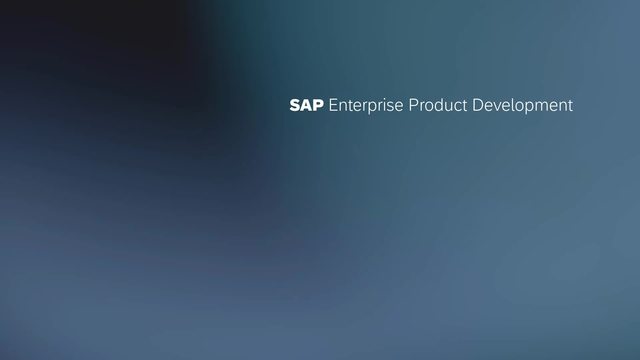 Start video
The document Most Common Problems is also updated with new information, so it may be worth a check if you have trouble setting up the scenario:
Most Common Problems – SAP Help Portal
Summary
In this blogpost, you've learned what are the new features of the specification exchange scenario within SAP EPD, and where to find useful information regarding the administrative tasks before it can be used.
Feel free to provide feedback in the comments section, and I would like to encourage you to follow the "SAP Enterprise Product Development" tag and post your questions under the "PLM" tag.
If you are interested in the specification exchange scenario, you can also follow my profile as I'm planning on informing you about the latest news.