Personal Insights
Why you Should Move your ERP System to the SAP S/4HANA Cloud Platform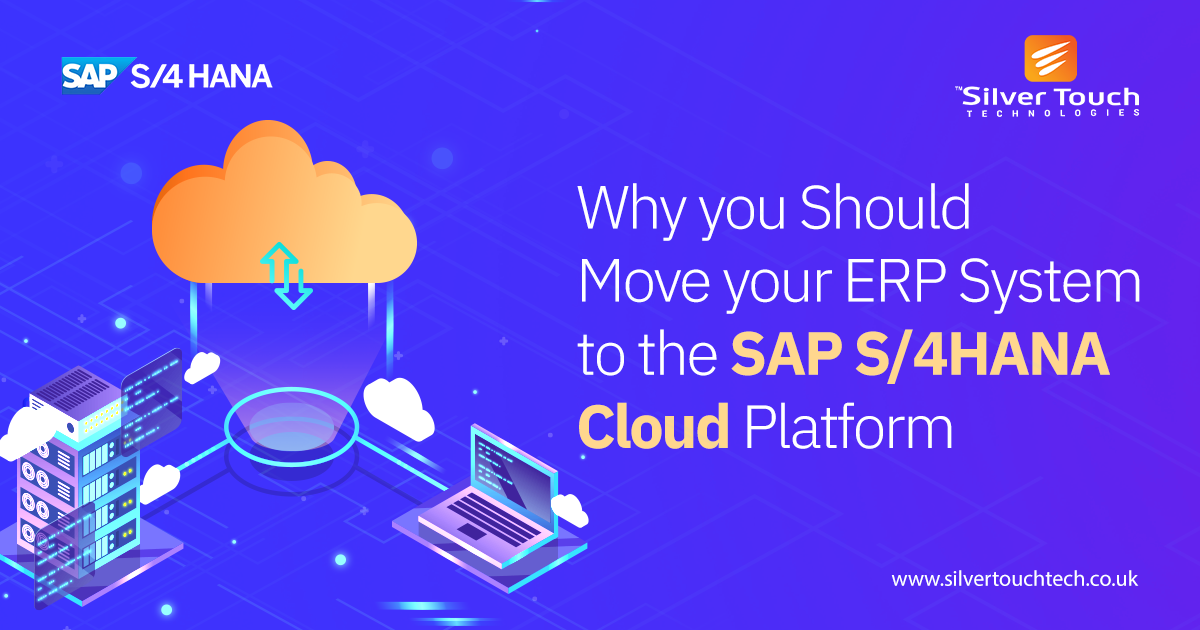 Whether you are using a legacy ERP system or SAP On-Premises ERP system, the time is just right to move to migrate to SAP S/4HANA Cloud. This migration is essential not only for leveraging the benefits of the next-generation operations but also to make your enterprise ready for the future. Even if you are using the SAP Business Suite 7 core applications, it will reach the end of life in 2027 as mentioned by the SAP support team.
But, these are not the only reasons for migrating an ERP system to an SAP cloud solution. As we are entering into the post-COVID era in a vaccinated world, businesses will also need a more advanced solution that can mitigate the impact of the crisis created by pandemic.
There is no exaggeration in mentioning that the pandemic has brought radical changes in the way we work. No industry sector could remain unaffected by the impact of this pandemic. However, some companies saw phenomenal growth in this turbulent time as well. Examples are online retail companies, IT companies, and ecommerce marketplaces. On the other hand, restaurants and brick-and-mortar retailers have witnessed the worst era amid lockdowns and various government norms.
COVID-19 pandemic has given a rise to a remote working or work-from-home principle. With this, it is imperative for SMEs to integrate robust business applications that can ensure secure access for workers from anywhere, anytime. Here, a cloud-based solution comes into the picture. It can provide a cost-effective business model with better access and improved security. Flexibility and scalability are other key characteristics that make cloud computing a necessity for modern businesses, especially SMEs and start-ups.
Talking about the SAP S/4HANA Cloud solution, we can mention six big reasons why you should switch your existing ERP system to this feature-rich solution.
Top Six Reasons Why You Should Migrate to SAP S/4HANA Cloud

1. Enhancing Business Value
SAP S/4HANA gives access to futuristic innovations including real-time analytics, SAP Fiori experience, faster response time, and improved performance for excellent user experience. With tens of hundreds of new features and seamless functionality, SAP S/4HANA Cloud can enhance business values. SMEs can leverage the benefits of this solution in finance, supply chain, and various business applications. Emerging technologies like ML and AI can be easily integrated in the cloud-based solution.
2. Strengthening Growth Strategy
Whether you want to expand your business or survive through this troubled time, you need a proper growth strategy. SAP S/4HANA Cloud strengthens this strategy. It assists you to explore and enter new markets. You can establish new warehouse and production facilities that can grow and adapt with you. You can make informed decisions based on actionable insights and get access to critical corporate information anytime.
3. Investing in Future
Transition to SAP S/4HANA starts making your company ready for the future trends and challenges. Your ever-changing business needs can be easily fulfilled with the help of advanced cloud-based solution. SAP is actively investing in SAP S/4HANA to ensure flawless performance and user-friendliness, and as a result, we have an advanced version of this solution with features based on all new technologies. Simply put, investing in SAP S/4HANA Cloud solution is investing in the future.
Also Read- All You Need to Know About SAP S/4HANA Cloud Cost and Pricing Plans
4. Bridging the Gap
SAP comes with dynamic release of SAP S/4HANA every quarter. It keeps on making the solution more secure and intelligent while addressing bugs and glitches. In other words, SAP S/4HANA is imperative to bridge the gap between your existing business model and customer expectations. You can easily meet ever-changing requirements of customers by giving your business an SAP S/4HANA advantage.
5. Leveraging the Resources
Advanced SAP S/4HANA solution has positive impact on all segments and departments of your enterprise. You can plan and execute all your projects more efficiently through better coordination across different departments including finance, sales, marketing, inventory, and accounts. The cloud-based solution enables your enterprise to utilize available resources more efficiently and get a high ROI over the period.
6. Planning before Deadline
All you need is a reputed SAP service partner for planning and executing the migration to SAP S/4HANA Cloud solution. SAP has given the deadline of the year 2027. Mid-sized companies can make the most of advanced cloud-based solution after implementing and making necessary improvements. This process is time-consuming, and therefore, it is better to plan this migration before the deadline of the year 2027.

Concluding Lines
SAP S/4HANA Cloud solution is designed to meet diverse and complex business requirements of SMEs. Based on advancements of cloud computing and other emerging technologies, SAP S/4HANA Cloud can drive your business toward growth in the post-pandemic period. Migrating your existing ERP system to an SAP S/4HANA Cloud is therefore a wise decision for your company.
We are a renowned and reputed SAP partner globally. We have adopted SAP active methodology while following the best practices for implementing SAP S/4 HANA Cloud solution. Our holistic and systematic approach enables us to serve our corporate clients with excellent technical support right from sales engagement to after-sales and operations phase. Modern enterprises, irrespective of their business models, can leverage the benefits of the SAP S/4 HANA Cloud solution to achieve their business goals.