Personal Insights
Warehouse Management System Boosts Productivity- Here's How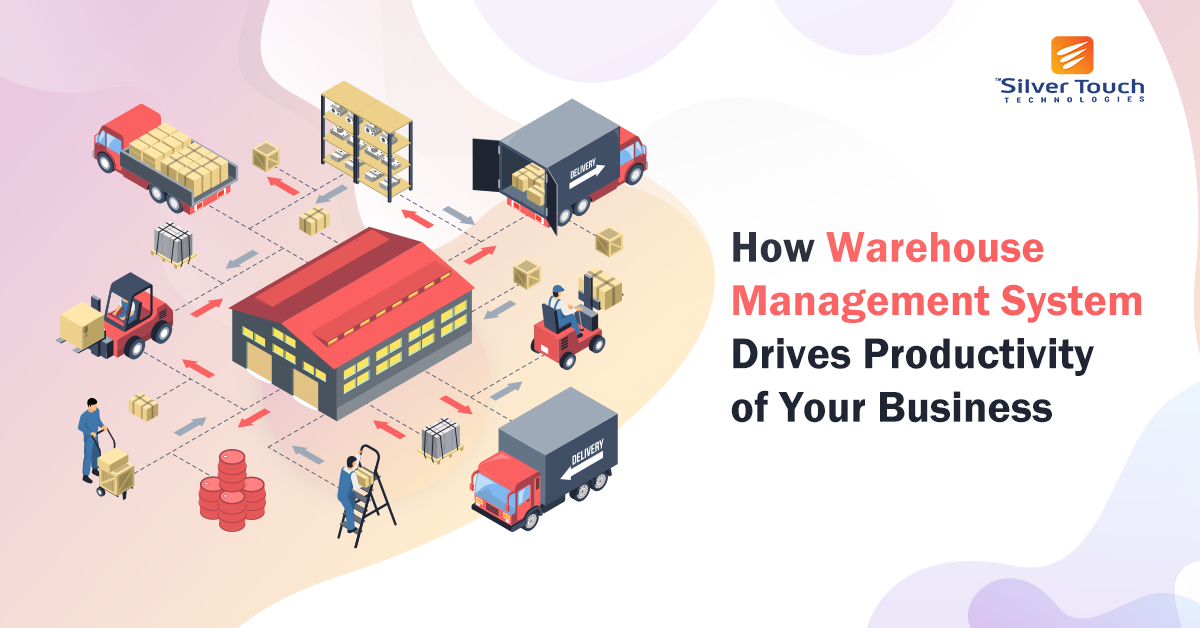 Do you want to get rid of the age-old paper-based method to handle daily operations of your warehouse? Do you find it cumbersome to use spreadsheets for recording every activity of the warehouse? If your answer to these questions is 'yes', then the warehouse management system is all you need. Simply put, you need an advanced solution that enables you to leverage the benefits of the latest technology trends for boosting the productivity of your business.
A robust warehouse management system can assist you to manage your warehouse while maintaining the proper data for inventory. It can significantly reduce labor cost and improve supply chain management in your organization. As a result, you can keep inventory and investment both at optimum levels.
What is Warehouse Management System (WMS)?
A Warehouse Management System or WMS is a responsive web-based solution designed to meet the requirements and address various challenges of the warehouse. It can manage, track, and record inventory seamlessly to provide real-time and accurate inventory data. Worldwide, many warehouse companies have switched to WMS to leverage its benefits. Here are the reasons why more organizations tend to invest in a warehouse management system.
1. Paperless Management
Manual, paper-based processes of checking invoices, receipts, issues, and preparing statements are very tiresome and time-consuming. A customized WMS can assist you to get rid of it by replacing all manual processes with automated operations. It also allows you to capture the transaction data and resource-related information on your smart devices. In a way, you can have complete control over inventory at your fingertips.
Warehouse management solution also plays a vital role in managing the supply chain. You can monitor and control the delivery of finished goods to the market thereby enhancing the customer's shopping experience. You can also track inventory real-time and record critical transactions like transit movements and receipts of payments with ease. It reduces time, efforts, and expenses.
2. Efficient Monitoring
The warehouse management system is designed to ensure the effective management of inventory irrespective of a number of products and overall quantity. Faster order cycles and better resource utilization are key factors to promote automation and increase overall efficiency for managing inventory. The WMS serves this objective excellently. It can
• Eliminate chances of human errors during order execution and reduce delivery time
• Improve reliability and enhance customer satisfaction
• Help build better relationships with vendors and suppliers
• Increase productivity while improving your organization's bottom line
Also Read- How SAP Business One Inventory Management Software can help you manage stock?
3. Improved Productivity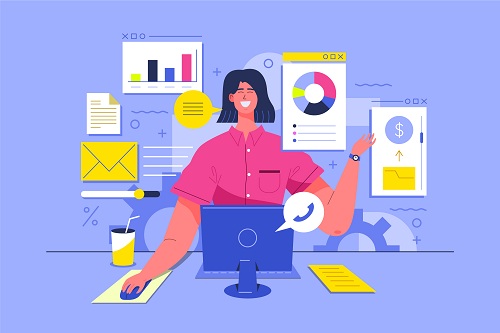 You can get advanced and powerful assistance from a reliable and robust solution. The WMS enables you to update the information related to the raw material and finished goods instantly. It ultimately boosts the efficiency and productivity of your company. When your employees can track inbound inventory, outbound inventory, scan barcodes, generate automated reports, and manage daily processes effortlessly, their efficiency will increase significantly. Your staff can deliver their best when you give them a complete roadmap to accomplish a given task.
The WMS offers process optimization and improved labor productivity to manage your warehouse cost-effectively for a long time.
4. Easy to Use System
One of the biggest benefits of a warehouse management system is people with limited or no technical knowledge can also run it with ease. Though it has a large collection of business-friendly features, it can be easily operated thanks to the user-friendly interface and simple dashboard. The system is aimed at reducing the complexities of your daily operations and making your employees' jobs easy. You can get the web-based solution with simple navigation and seamless performance across various mobile devices.
A reputed and experienced IT company can also provide you a customized or ready-to-use WMS with inbuilt SAP Business One features. Whether you want to classify items or keep the record of unfinished and finished goods, the warehouse management system always offers you an easy way.
5. Seamless Customization
The WMS is highly customizable to meet your changing business needs and growing challenges. It is a mobile-friendly solution and capable of integrating various features to make the most of advancing technology. You can integrate the functionality to manage key processes like inventory transfer and reporting. What's more, a WMS with SAP Business One can enable you to integrate the entire data with the ERP database.
6. Features and Functionality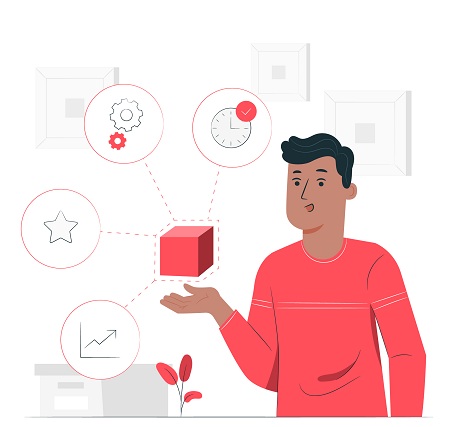 A warehouse management system has many features related to inventory movement, barcode processing, label reporting, and tracking of various warehouse-related activities. A ready-to-use WMS can have functionality for order processing, stock taking, inventory counting, and internal stock transfer. It can reduce the order turnaround time and increase the visibility of warehouse operations. Also, you can leverage the benefits of SAP Business One through such a solution.
7. Competitive Edge
A WMS with SAP Business One features can give your company an edge over competitors who are still using the traditional methods of preparing excel sheets for managing inventory. You can give your business advantage of advancing technology by integrating the WMS in your business system.
Concluding Remarks
A robust warehouse management system can offer a high degree of flexibility to enable your teams to meet diverse business requirements. It also facilitates the management to monitor inventory through mobile devices and scanners. As a result, you can have total control over your warehouse and supply chain, whereas your employees can get a better UX from a simple yet classy interface.