Product Information
Situation Handling: Selected use cases in different application areas (2/5)
This blog post introduces you to a number of different implemented Situation Handling cases. We have selected a broad range of business domains. The main idea of this implemented "business situation gallery" is to prove its flexibility, usefulness, and reach to you. 
A number of domain experts from the business areas  Financials, Sales & Distribution, Procurement, and Production Planning were interviewed. A huge thanks to everyone who helped us to create this blog post. As a result, we can give you a detailed overview and description of 4 different examples. Our previous blog post about the Situation Handling Framework described the general features, functions, capabilities and advantages: Situation Handling: What is it and why do you need it? (1/5)
This post shows you how this can experience in real life. Read the following examples of Situation Handling in action and judge for yourself. A little hint: 
Think about your own business domain and core processes while reading. Maybe you'll be inspired and get an idea about how you can benefit from using the Situation Handling Framework. 
Each example speaks for itself and doesn't need much commentary: 
SAP S/4HANA Financials:

 

 




G

oods Receipt 

/

 

I

nvoice Receipt

 Deviation Exceeds Threshold
In the first example, the situation type is created for the job role of a G/L Accountant facing account reconciliation tasks. More specifically, the G/L is busy in the subdomain of Goods Receipt/Invoice Receipt (GR/IR) clarification and reconciliation. Situation purpose here is to speed up the GR/IR account balancing process. Fast and timely communication and detailed knowledge of the object are key. The situation points out urgent orders with a significant amount deviation. These need to be worked on with urgency, specifically in the repeating cases of period end closings. The overall goal is to keep the balance sheet provisions as low as possible. The lower the balance sheet provisions can be kept, the more money we save. 
The situations appear here specifically targeted and focused. This is guaranteed by the individual parameter settings with the Situation Handling Framework. For example, account numbers or amount values,  etc. can be detailed specifically. As the situation pushes SAP S/4HANA notifications, one click connects you directly with the respective investigation object. For G/L Accountant users this is of additional value as they can follow up on the critical cases. 
If you're even more interested in this Situation Handling case, take a look at the video below and/or the SAP Help Portal for SAP S/4HANA Cloud or SAP S/4HANA.
SAP S/4HANA Sales & Distribution: 

 




Expiring Sales Quotations
The second example focuses on the role of an internal sales representative. These are the folks who monitor and check for sales quotations with low conversion rates. In the Sales & Distribution domain, a low 'quotation conversion rate' shows that customers haven't placed an order yet. Typically, they utilize analytical apps like Quotation Conversion Rates to identify these sales quotations. After identifying the quotes, they need to navigate to these objects and dig around for detailed information. Based on the quotation details, they can proactively follow up with customers who haven't placed their orders yet.
The purpose of a situation is to support and speed up the identification of critical quotation candidates. The flexible Situation Handling Framework enables users to specify the selection criteria for creating a situation. With the help of the situation, the internal sales rep gets automated system notifications and navigates directly to the details. The cumbersome analytical procedure and multiple navigation clicks are a thing of the past. The internal sales rep. can concentrate on solving the problem without any further delays.
If you're even more interested in this Situation Handling case, take a look at the video below and/or the SAP Help Portal for SAP S/4HANA Cloud .
SAP S/4HANA Procurement: 

 




Quantity Deficit in Supplier´s Delivery
The third example is taken from procurement and focuses on the role of the purchaser user. From time to time, purchasers notice purchase orders (PO) which can be only partially fulfilled by the suppliers. For example, the supplier is notified that the full amount of ordered goods cannot be delivered at the requested time. Without the help of situations, the PO needs to be identified, PO details need to be investigated, and then alternative solutions need to be determined and executed.  
By using Situation Handling, the procedure described above can be shrunk into a single navigation with a very limited number of clicks. As seen in the 2 previous examples, the flexible Situation Handling Framework enables a highly focused identification and an automated push to the user. This example nicely shows that the alternative solution proposal for the selection of an alternative supplier has already been prepared and preselected for the user and requires minimal effort from them. Not only automated identification, pushed information, and fast navigation are advantages. This situation demonstrates that pre-prepared solutions are ready for use by the purchaser. 
If you're even more interested in this Situation Handling case, take a look at the video below and/or the SAP Help Portal for SAP S/4HANA Cloud or SAP S/4HANA.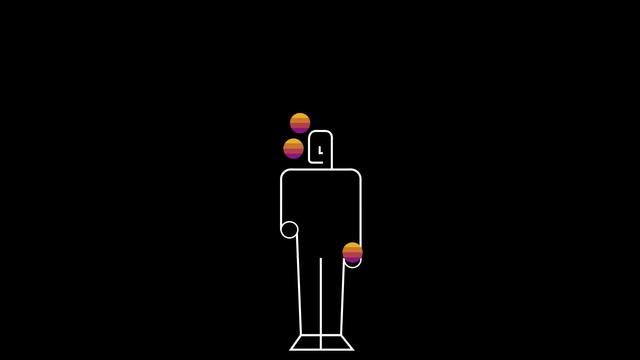 Start video
SAP S/4HANA Production Planning:

 




Material Requirements Planning
The fourth example of a situation type is in the Production Planning area, more specifically Material Requirements Planning (MRP). The situation addresses the role of an MRP controller. MRP controllers organize and supervise the material coverage to prepare for the production process. Exceptions occur when sales orders are canceled but the corresponding purchase orders for materials are still active. If these orders aren't canceled, the company builds up materials on stock for products that haven't been ordered. The situation is used to inform the MRP controller about sales order cancellations so they can cancel corresponding purchase orders and avoid unnecessarily stocking materials that aren't needed. Situation Handling addresses a small but important "blind spot" in the business process. It rounds up the business process and saves our customers money.  
If you're even more interested in this Situation Handling case, take a look at the SAP Help Portal for SAP S/4HANA Cloud or SAP S/4HANA.
Summary
The 4 examples from the various business contexts speak for themselves. The Situation Handling Framework can be used in many different business contexts. In the examples, you saw the main qualities of the situation:  
Definition of trigger criteria is very flexible and adaptable

 

Automated push through the notification framework

 

Fast navigation from multiple access points to the 

object with the situation

 

Situation

 Handling

gives additional

information 

about

the issue 

Provides solution proposals to resolve the situation

 
In addition, Situation Handling is fully integrated in the SAP Fiori Design System. To see how a value enhancing UX emphasizes features and functions with an intelligent information design, read the blog post UX for Intelligent Situation Handling.
This is the second post about Situation Handling in SAP S/4HANA. Further posts about Configuration, Tracking, Monitoring and additional features in Situation Handling will follow soon. Here's a list of all our published and planned bog posts:
Situation Handling: Selected use cases in different application areas (2/5) [this post]
Want to learn more?
Now you have an overview of how Situation Handling works! If you want to learn more, watch out for our next blog post about how you can benefit from Situation Handling with examples from different business areas. For more information, see SAP Help Portal for Situation Handling in SAP S/4HANA Cloud and Situation Handling in SAP S/4HANA. We welcome your valuable feedback.