Personal Insights
How to socialize remotely during the weekend
Many of us are locked down in our homes. Our beloved families and friends too. But we can certainly do some things to overcome the feelings of isolation.
By leveraging the digital tools we are already used to use for work we can easily connect with friends and families. So why not socialize with them like we would do if we were together?
The first step is making people aware that it is possible: especially our older parents, relatives, and friends. I suggest beginning by choosing one meal time to be shared together. It can be breakfast or lunch or dinner. It can even be a pause for a coffee or to have a beer together.
So, let's break it down:
1 – Decide on the easiest technology for everyone. If you are using Whatsapp for messaging then use its (group) video call function to set up a meal together so you can have a conversation looking at each other while you eat and drink. If everybody is able to use Zoom or Skype it will be possible to use tablets or computers with bigger screens for an even better experience.
2 – Remember that most apps offer the possibility of making group video calls. Take a look here and here. Look here too for some extra inspiration.
3 – If you are using a smartphone or tablet, use a proper stand for your device to make the experience more enjoyable. I use this one and this one.
4 – Finally, share these tips with people who could not see this possibility by themselves. Teach your older family members how to do it. Setup a digitally enabled meal with parents or grandparents who are the most likely to suffer from isolation at this moment.
Encourage the use of video calls to let older people see and interact with their beloved family members, their children and grandchildren especially. They will feel much better and happier.
You can also hang out with your friends for a coffee or for a beer like these happy people from the SAP Community did this week.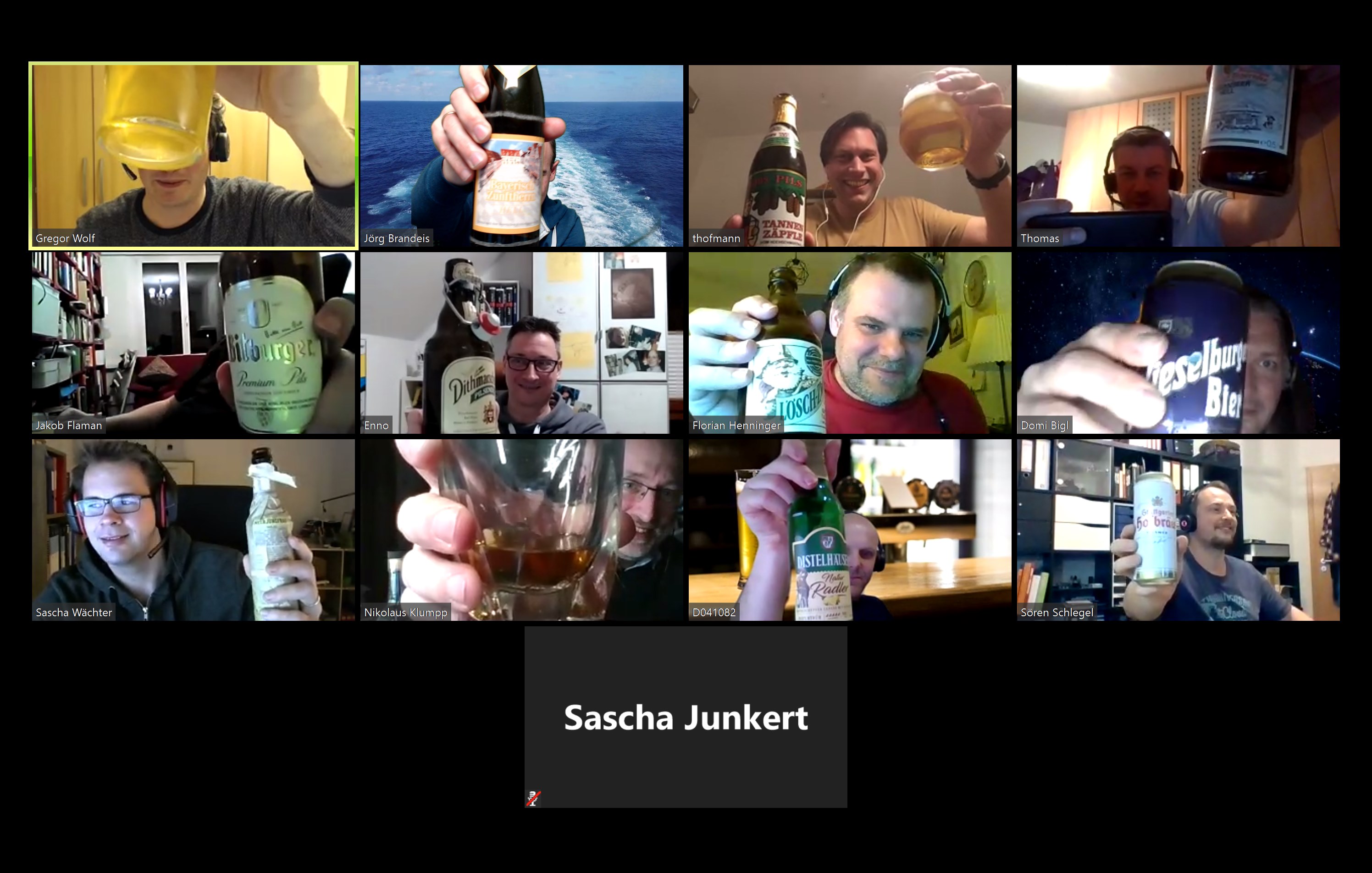 Stay positive. Help people to stay positive. We are all in this together!
Take care and enjoy your weekend. ?