Product Information
SAP HANA, express edition Revision 45 Now Available
SAP HANA, express edition Revision 45 is now available for download! Although not a major new functionality release, the update to revision 45 for SAP HANA, express edition still represents an important patch update. The downloadable version is already updated and the public cloud hosted images will follow with updates in the next week or so.
If you are interest in the specific component versions that are included in this update; please find the release notes here:
https://www.sap.com/documents/2020/01/421a577f-817d-0010-87a3-c30de2ffd8ff.html
Are you new to SAP HANA, express edition and wanting some help to get started?  There are some helpful links to help you get going:
https://www.sap.com/cmp/td/sap-hana-express-edition.html
https://developers.sap.com/tutorials/hxe-database-xs-advanced.html
If you are planning to update, there is already some excellent advice from the blog post by Lucia Subatin from the upgrade to SPS 04 that still applies will to this update:
https://blogs.sap.com/2019/08/08/upgrading-sap-hana-express-edition-to-sps04/
I've had access to this newer update to SAP HANA, express edition for a few days now in order to do some early testing.
I've been using it for some final testing on a new sample project that I'll be covering over a series of upcoming blog posts. But if you want something fun and new to try out after updating your HXE system, have a look here:
https://github.com/SAP-samples/hana-developer-cli-tool-example
Speaking of our friend Lucia Subatin, she always crafted such fun community announcements for new SAP HANA, express edition releases in the past.  They were known for their enthusiast and well choreographed dance routines. 😉
Alas no one wants to see me attempt even a happy dance. My two left feet would only lead to an embarrassing scene. But I still want to continue the theme of fun, yet blatant violations of SAP brand guidelines that Lucia was known for.  Therefore I will let the Looney Tunes perform the announcement Happy Dance for me: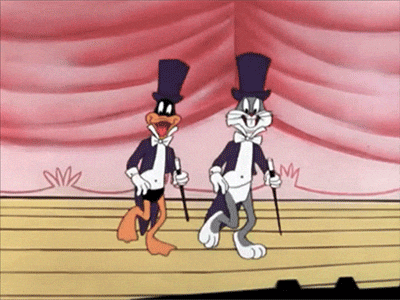 Source: https://giphy.com/gifs/cartoon-classic-looney-tunes-4esrzplOvKkE0