The Intelligent Enterprise by SAP – why Retailers should tune into the conversation started at SAPPHIRENOW 2018
Retail was once again front and center at SAPPHIRENOW 2018.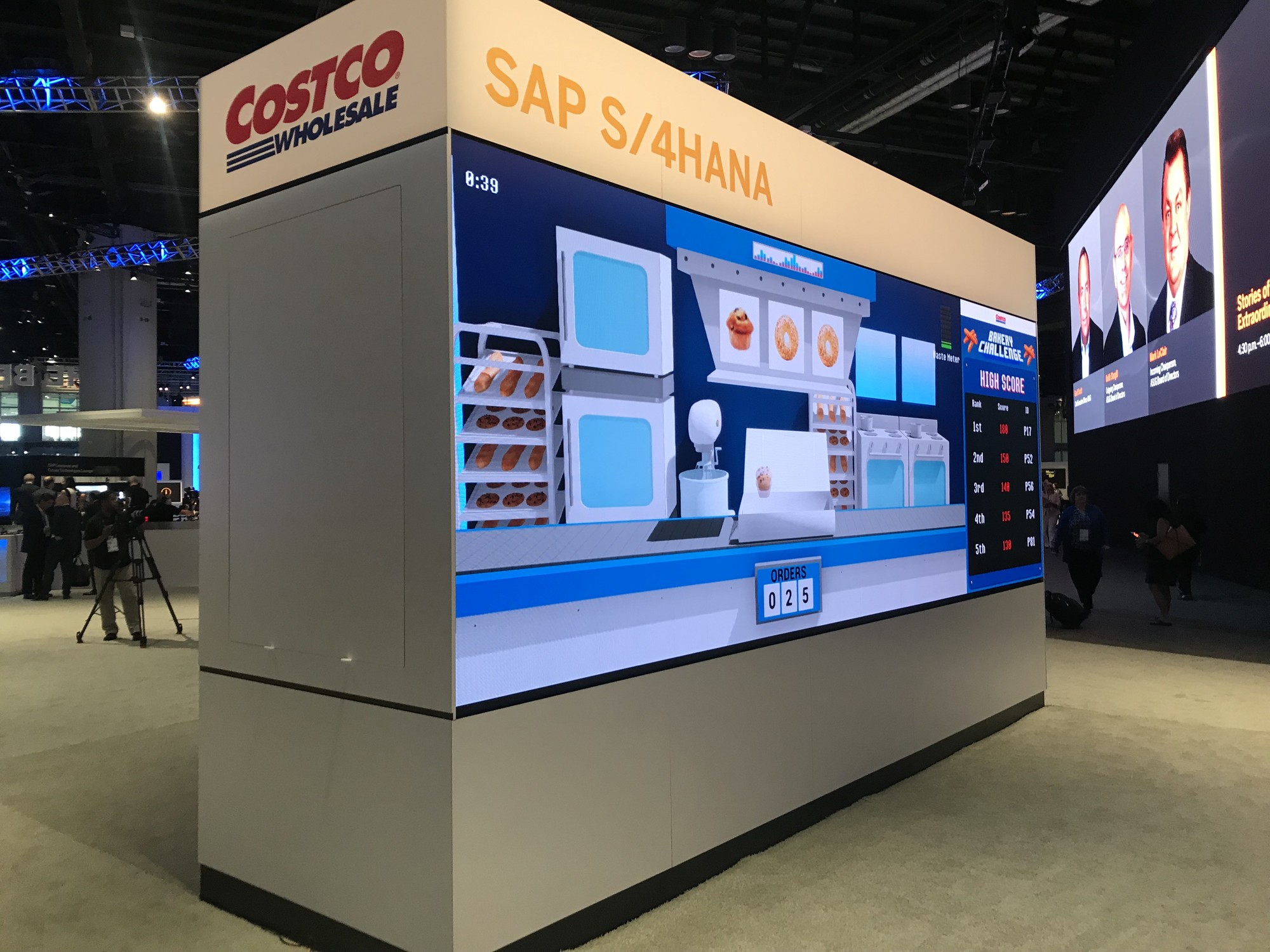 Both Costco and adidas were present on the main stage and on the show floor with thought leading presentations and very impressive showcases such as the highly popular machine learning and gamification showcase by Costco.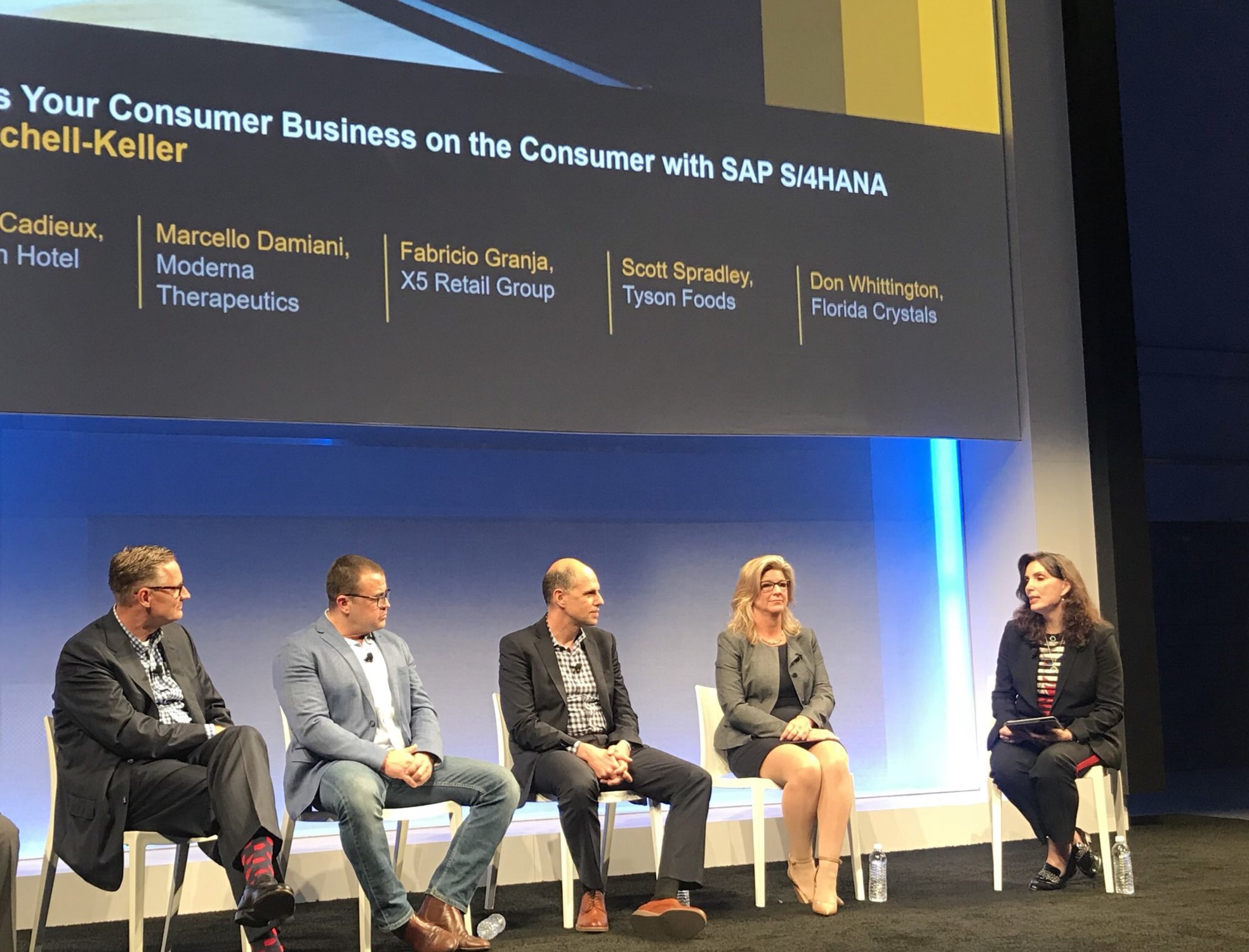 In the industry campus Lori Mitchell-Keller, Global General Manager SAP Industries ran a panel on refocus consumer business on the consumer with SAP S/4HANA, a.o. with X5 Retail Group. BJ's Wholesale club ran several presentations showing how SAP makes a difference to their business. Other customer presentations included Under Armour, Walgreens, Target, CVS, Crocs, Ulta Beauty and many more.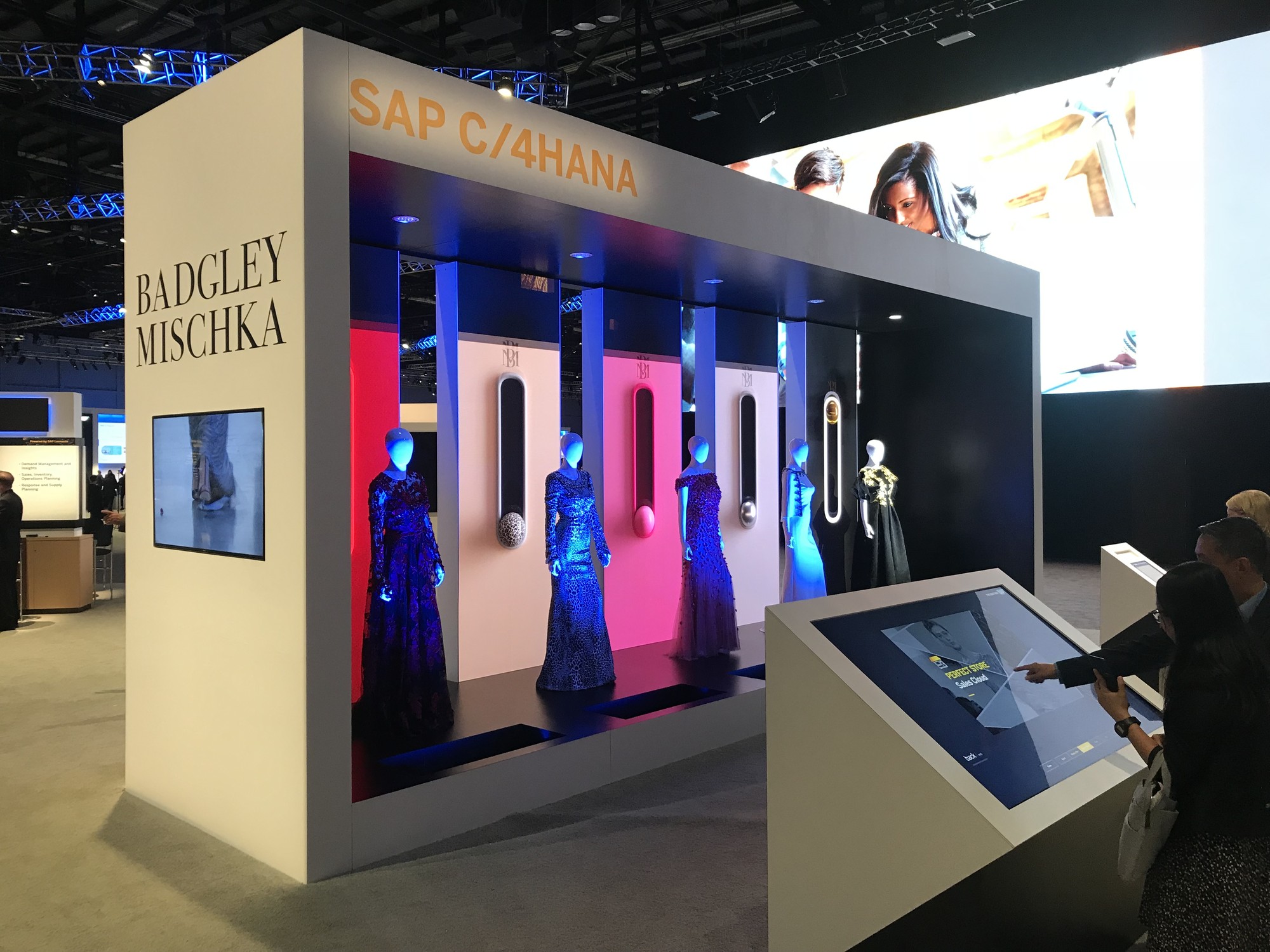 The retail showcases ranged from traditional demos in the retail and fashion demo area to combined showcases with strategic partners such as Apple and Google Cloudto complex experiences showing the power of SAP Retail solutions combined with new technologies such as Machine Learning, Artificial intelligence, Augmented and Virtual Reality, Internet of Things, Big Data just to name a few.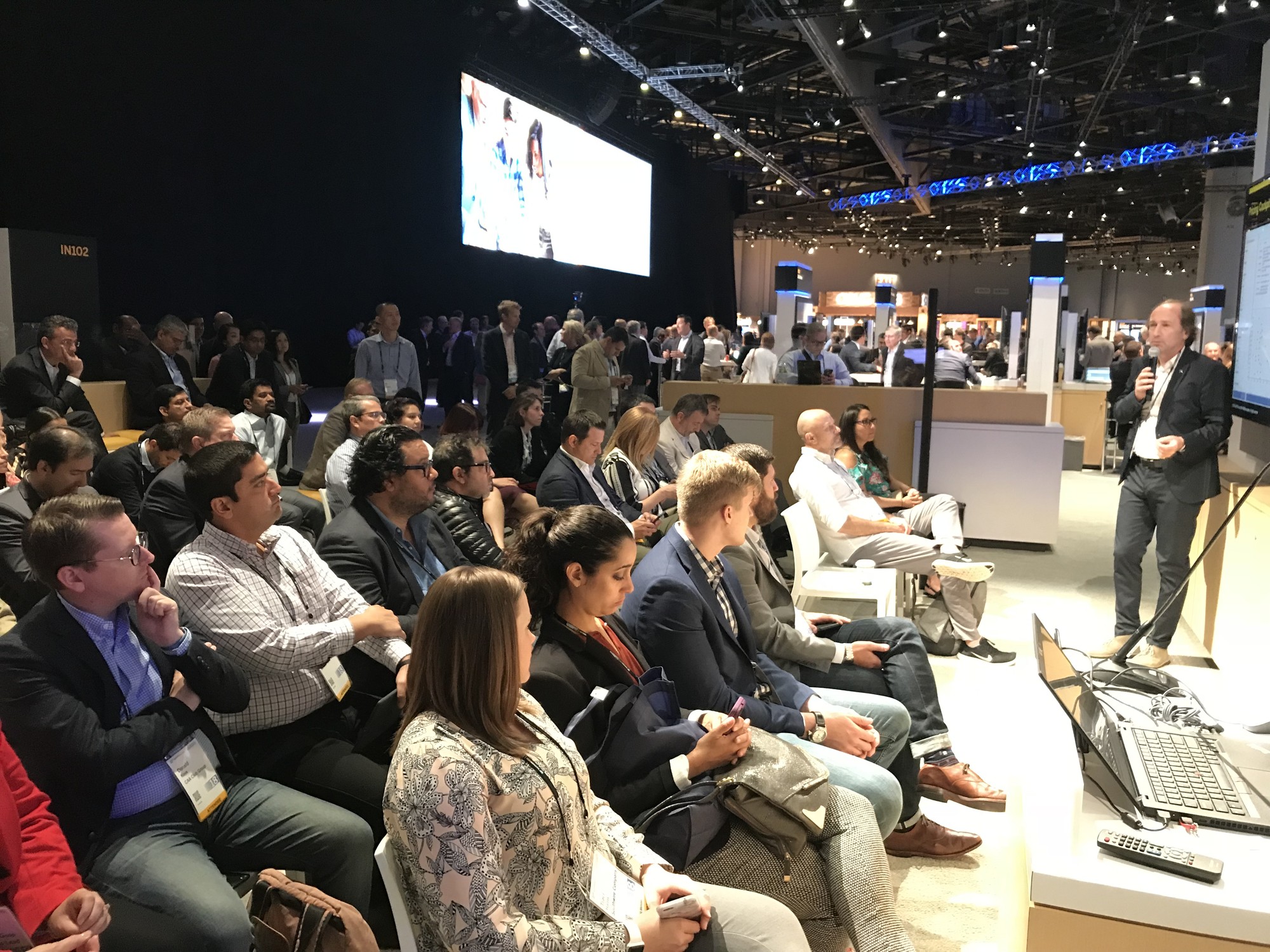 SAP Leonardo was prominently launched at SAPPHIRE 2017, our follow-up sessions around new technology use cases were extremely well attended in 2018.
Retail was also a big part of the announcements: This week at SAPPHIRE NOW, SAP discussed how the intelligent suite forms the new strategy for how its product portfolio interconnects to drive intelligent and data-fueled decisions. One part of this suite is SAP C/4HANA, a dedicated customer experience suite designed to revolutionize front office solutions as we currently know it.
But maybe the most noteworthy announcement was about the Intelligent Enterprise that CEO BillMcDermott talked about in the keynote of day one and Co-founder and Chairman of the Supervisory Board Professor Hasso Plattner dove in further in the day two keynote:
In essence it means that SAP helps retailers connect intelligent technologies to integrated business applications and customer data to create intelligent insights from every customer touch point and optimize their business around the consumer.
This enables next generation business processes and helps Retailers uncover unspoken customer needs, new value-adding buying experiences – personal and in the moment – and drive new levels of efficiency across the retail value chain to compete effectively.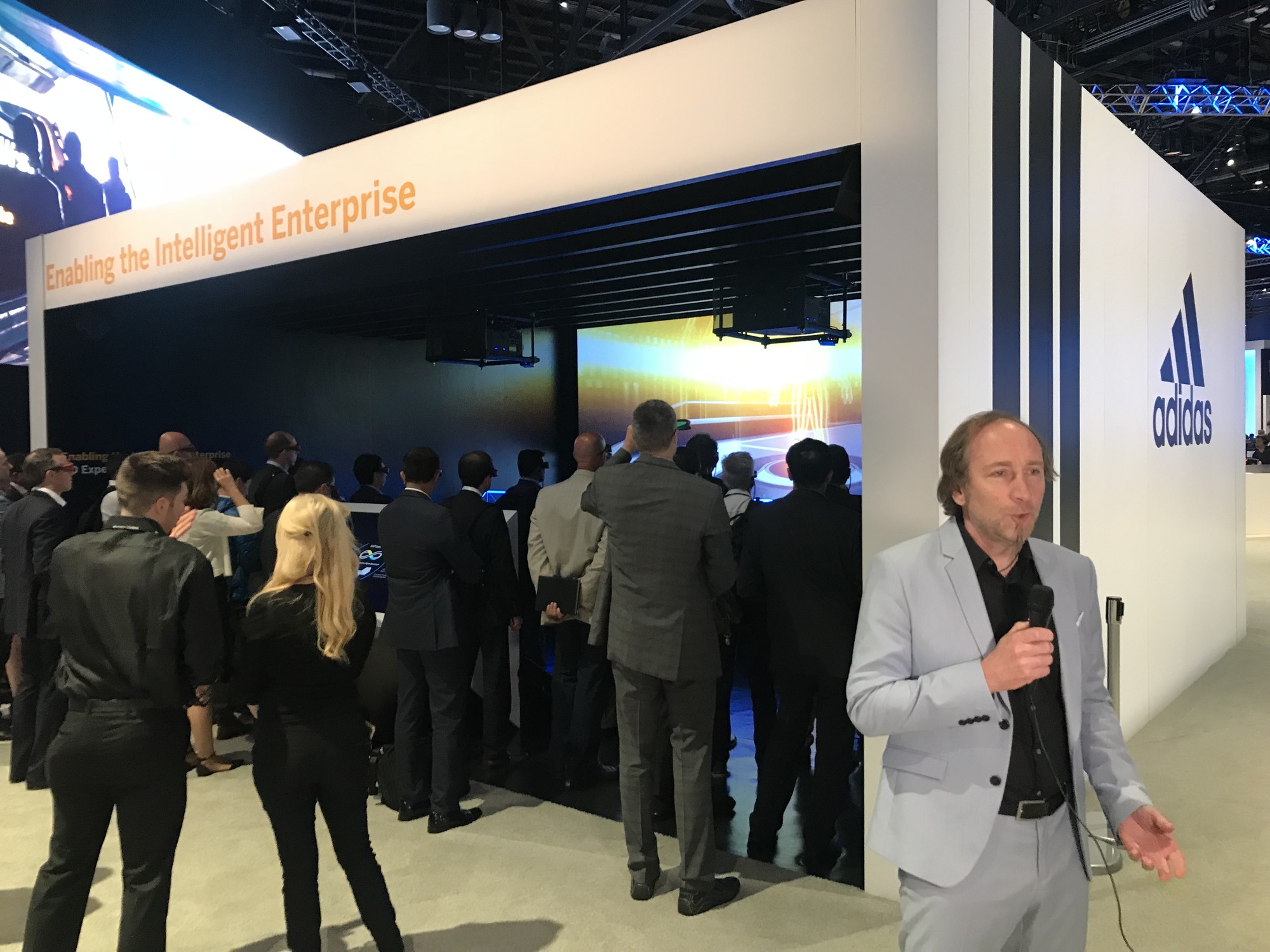 The adidas Intelligent Enterprise showcase gave a good impression of what this can look like: Smart insights generated from scanners and Iot data help create personalized sporting goods, machine learning and predictive analytics help optimize and run a sustainable business.
This has the potential to further change the retail industry. It will create a new role for stores as the key retails assets and deliver new ways for retailers to compete with pure play ecommerce entrants (you name them) that will not be able to match their levels of customer intimacy derived from the intelligent insights
Stay tuned and follow us as SAP takes the vision of the Intelligent Enterprise further into the key industries and see how it is relevant to your business.
You can watch replays of the event keynotes and presentations here.
For Retail related SAPPHIRENOW content please review our SAP Retail Youtube channelor follow us on @SAP_Retail or Facebook SAP Retail.
This article was also published on Linkedin – link.