Business Trends
The Impact Of Big Data On Today's SEO
The global business sphere is experiencing some significant shifts in big data, and the same is evident in the social scene, and in logistics.
SEO is an essential element in online marketing and thus is subject to the crucial aspects of big data.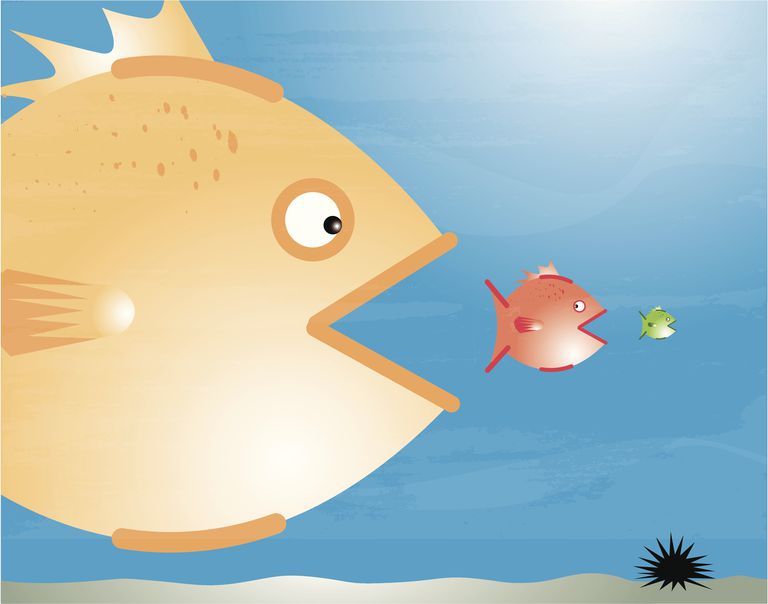 But what exactly is Big Data?
It is the collection and analysis of vast types of data used to improve various problem-solving techniques. Big Data has, over the last several years, played a vital role in decision making; and this is due to:
The growing demand for transparency in different social settings that deem institutional data a standard

The need for more ways of analyzing distinct data – look at this SoundCloud Promotion for details

Fast and secure access to cloud-based data storage

The need for better aggregation of vast volumes of private and public data on social media platforms

Increasing demand for the necessary infrastructure required for processing huge amounts of data
More and more data companies keep popping up, but Google is arguably the leading player in the industry; therefore, it has a significant influence or the flow and access of data.
With that information in the bag, below are four ways big data is changing SEO.
Content Is Rapidly Becoming Data
Content is published information. However, that is not how Google opts to view it; for them, content is quantifiable entities. Google turns content into data allowing its search engines to analyze the information with ease and deliver the relevant answers people seek.
It is through such an approach that today's search results get more and more structured. Google has developed rich snippets such as local search packs and other search results options that offer value to the online user, and this is thanks to its capacity to analyze semantic information.
Search Engine Optimizers and Search Marketers are keen on learning and keeping up with learning curve Googles sets. The approach is to view content as data and to create analysis tools, including AI (Artificial Intelligence), that will understand and learn from the standards Google sets; the primary objective is to gain the capacity to understand and offer relevant search results in semantic terms.
Big Data Offers Deep SEO Insights
According to leading this leading Boston SEO, search engines are more concerned with content as quantifiable data, and this has made it easier for search marketers to find insights from the various data users search online. Because of this, search engine optimizers can track and analyze keywords, backlinks, on-page optimization, and other essential elements of online searching to optimize their efforts that include:
Content marketing

Local SEO

Global SEO

Mobile optimization

SEO ROI

Compliance with quality protocols
Custom Analytics are Becoming More Precise
Every optimizer has one goal in mind, to generate more conversions. It is that objective that fuels the need to note the correlations between the above elements of SEO and other analytics such as page views, traffic sources, and conversions for their clients and the clients' competitors.
Big Data is a major element in analytic systems such as Bing Webmaster and Google Search Console, and this presents an opportunity for search engine optimizers to scrutinize how their web content appears in the vast network of content data. From this, they can make the necessary adjustments that will help their content perform better. The analytics tools have made it easier to track time on pages, backlinks, clicks, conversions and other vital search factors that sum up the volumes of data searches.
Social Media Data Is Becoming A Principal Search Factor
Big Data is a huge element across the social networks. Twitter has well over 500 million users, Facebook has over 1 billion, and the number of blogs on web hosts is over 156 million and growing. All these seek to put their content out there.
Google processes over 20 petabytes of data each year, and this data company cannot afford to overlook such volumes of information if it is to stay at the top of the game in the industry.
Given those standards, social signals have become an essential element in search parameters. Social signals on Twitter, Facebook, Pinterest, and Google+ are some of the top features that Google uses for ranking search results, especially for the websites with the highest ranking.
Conclusion
Search engines are very secretive with their analyses, and Google is very good at doing just that; hence, search marketers cannot have the full scope of the real impact Big Data has on SEO.
Thanks to Big Data, search engines can analyze vast volumes of content with ease and deliver relevant results to searchers. Therefore, search engine optimizers are keen on developing valuable information based on peoples searches, and this is all possible thanks to the influence Big Data has on SEO.