CodeJam in Leipzig, Germany – Friday, Dec 2nd!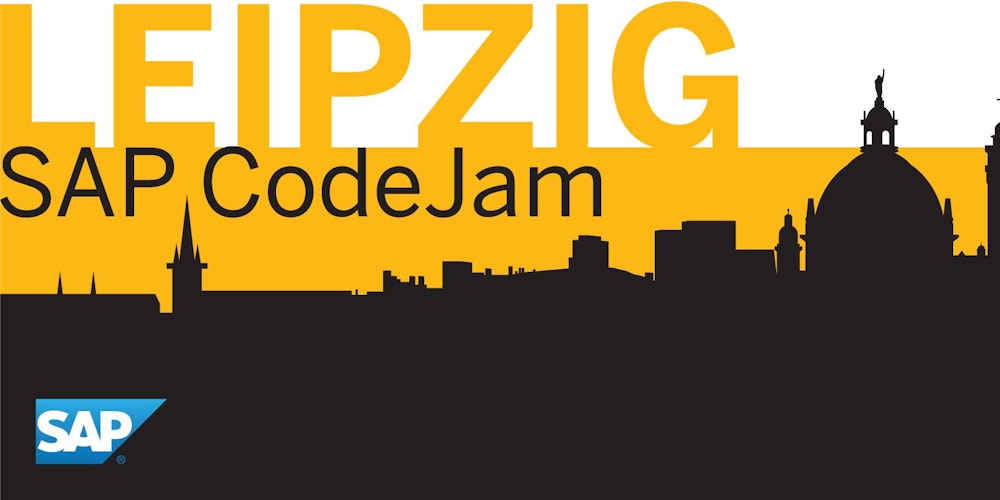 If you are an SAP application developer, or are interested in building Web applications, we have a CodeJam just for you.
On Friday, December 2, 2016, from 9 am to 3 pm, Arvato Systems Perdata GmbH and the Developer Relations group at SAP will be holding a CodeJam at the Arvato Systems office in Leipzig.
The topic for our CodeJam is developing a SAPUI5 in the SAP HANA Cloud Platform with the SAP Web IDE.
HANA Cloud Platform supports a number of front-end technologies. During the event, we will focus on the Fiori based SAP UI5 – which generates web applications that look and feel just like the ones that come with S/4HANA.  These front ends are easy to create, once you know the basic details behind them.
By the end of the time, you should be able to work with master-detail screens, buttons, controls, and work with moving from page to page inside of your application.
All of the work is done within SAP Web IDE, so you only need your laptop and a copy of Chrome to get started.
If you are in the area, come visit us in the Arvato Systems office on December 2nd, 2016!
Registrations are open and there are a few seats left!
Requirements:
A laptop
A browser (preferably Chrome)
An interest in developing for the web!
Lunch and snacks are on us, so just come over and learn something new!