Automotive Briefing Points to Slower Growth, Greater Opportunities in NA
This week the Center for Automotive Research wrapped up its annual Management Briefing Seminar (MBS) in Traverse City (Michigan). The key event for NA automotive decision makers was attended by SAP and featured a number of high profile announcements including the annual forecast for vehicle growth in the market as well as several partnerships including a Memorandum of Understanding signed between the State of Michigan and the Province of Ontario for greater strategic cooperation in the industry and auto parts trade.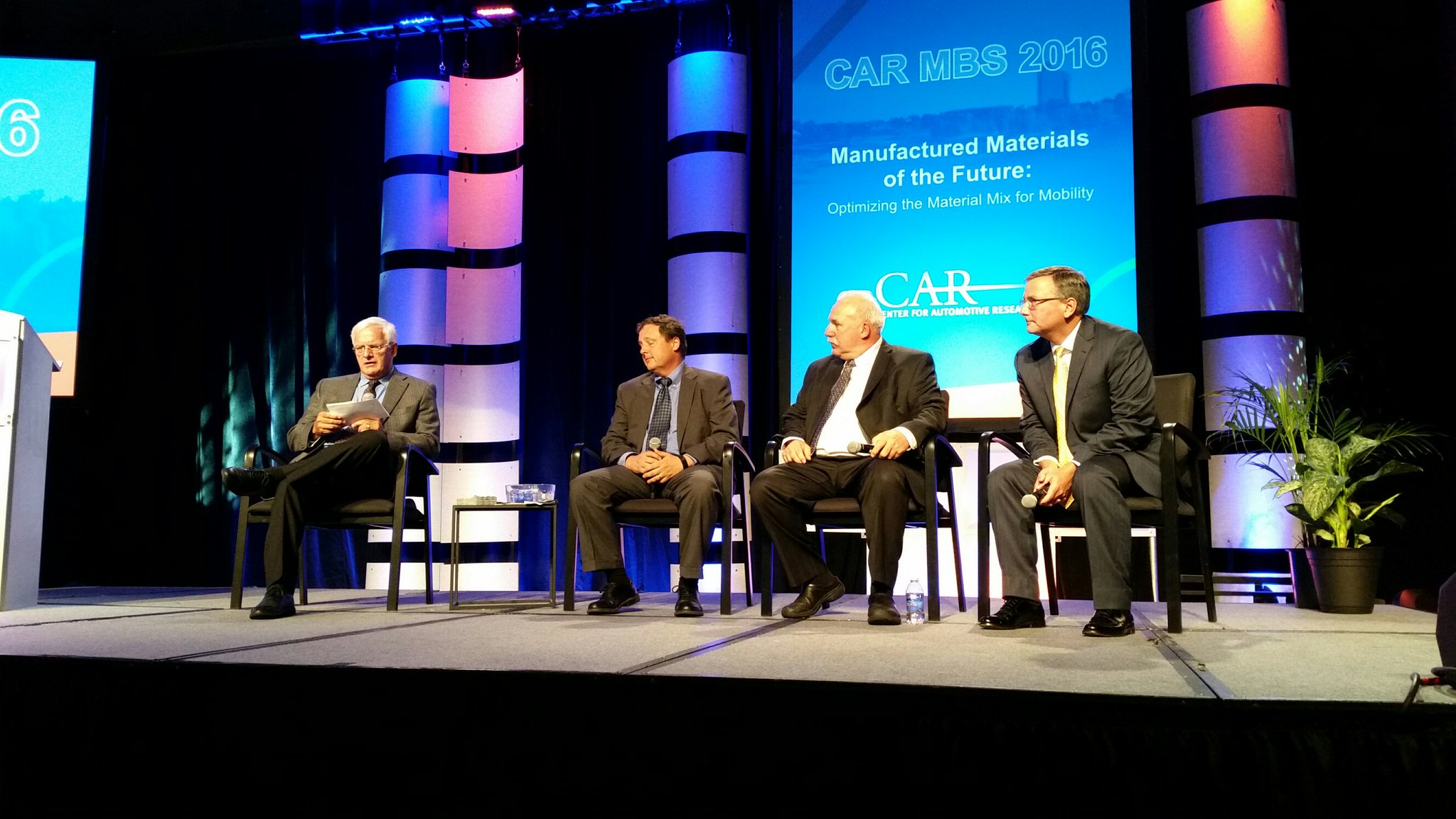 (Photo of Day 1 Wrap-up panel. Source: @cargroup)
Analysts scoffed at Ford Motor Company prior to the convene of the conference when it indicated that vehicle sales had plateaued according to its internal forecast. However on Tuesday at the MBS the forecast was not too dissimilar with 2017 declared as a "peak year" of 17.7M units in NA. While this peak was forecast only it was noted by economists that the millennial generation could – depending upon their buying patterns still to be validated – provide a bounce in auto sales in market to over 19M by 2020 supported by stability in automotive prices and consistent incentives.
A first look at the "Driverless Car" Age which has been defined to begin in 2030 suggested a base case of an estimated 14.5M vehicles in market with higher margin and EBITA particularly in the light truck segment. Additional value add content would be the catalyst behind this margin opportunity.
SAP was no stranger to the MBS conference having supported the event in years' past. This year the focus was on mobility and disruptive business models where the SAP Hybris team showed its virtual reality Audi cockpit as well as 3-D printer to underscore the SAP partnership announcement by UPS earlier in the year that they would make low cost parts (such as clips and fasteners) for on-demand delivery at its distribution centers and store outlets for the automotive and other manufacturing and retail industries.
For more trends and best practices in the Automotive industry, please join SAP and partners ASUG and Eventful Conferences for the Best Practices for Automotive program, October 17-19 in Detroit. For more information visit the event website and follow bp4auto.