Interview with Wally Vogel, Creditron
Wally Vogel

President & CEO
Creditron
You founded Creditron, a leading solution provider for mid-market remittance processing and receivables automation. But before that, you started your career in a technical capacity, moving on to sales, marketing, and administrative management roles… what was the drive to create Creditron?
I started Creditron with a mission to provide innovative and effective solutions to payment processing challenges, which help our customers achieve their performance objectives.
In 1994, the emergence of two new enabling technologies – a powerful GUI operating system, Microsoft Windows, and the introduction of desktop check scanners with imaging capabilities made it possible to build a user friendly software platform that could cost effectively convert paper payments to digital images. This enabled automated data extraction, image workflow, and ultimately complete conversion of paper payments to electronic transactions. Creditron was able to enter the market as a technology leader with innovative solutions which fueled our growth from a start-up in remittance processing to a market leader in integrated receivables.

What has been your most interesting revelation since creating your company?
To me the most interesting revelation has been the opportunity for continuous learning.
First of all, the payments environment has evolved rapidly with the introduction of new technologies such as artificial intelligence engines for advanced data extraction, mobile payments, and cloud computing as well as new electronic payment channels displacing traditional check payments.
Secondly, each organization we serve has their own unique business model, resulting in different requirements around how they process receivables – we have hundreds of customers and no two are exactly alike. Every time I visit a client I learn something new, and by combining what I learn from different clients I can better understand their business objectives and help them to develop best practices in how they apply our technology.
The combination of understanding our clients' complex and unique business needs on one hand, and the rapidly changing world of payments on the other creates the ongoing opportunity to learn something new every day, while serving as a trusted solution partner. This continuous learning is what makes my role both challenging and fun.
Are there any new trends you are seeing that are making the cash application process more challenging?
Ironically, the move from paper payments to new "electronic" payment channels has often made cash application more challenging as the payment and remittance advice are not necessarily received together. Traditional paper payments were received together as a check payment and paper remittance advice. Now, a common scenario would be to receive payment via ACH and remittance advice in a PDF attachment to an email. The payment and remittance advice are received in different channels and often at different times, making matching and reconciliation challenging.
Are there any new trends you are seeing that are making the cash application process

easier

?
The emerging ISO20022 messaging standards have the potential to enable end-to-end electronic commerce between a plurality of organizations, providing a way to deliver payment and remittance advice in a single message which could then be automatically matched and applied to accounts receivable. By increasing the percentage of straight through processing this will make cash application easier, eliminating much of the manual matching, reconciliation, and exceptions in posting payments and applying cash.
What key advice would you give a company to consider for improving their cash application processes?
Based on our experience over the years, these are the keys to success in improving cash application:
INTEGRATION – Incorporate a single integrated receivables hub to receive payments from all channels. This eliminates the need to have multiple AR interfaces, and also provides consolidated reporting of total payments from all channels.
DISTRIBUTED CAPTURE – Capture payments in real time where they are received – utilizing for example mobile capture on cell phones, small scanners in remote offices, credit card readers such as the Square, or automated file transfer to pull all received transactions quickly into the integrated receivables hub.
DATA EXTRACTION – Gather as much data from the captured transactions as possible – utilize artificial intelligence combined with a history of payment patterns to gather as much data as possible – whether it be extracted from a paper document, a pdf file, an EDI file, or a lookup of previous payment matches.
STRAIGHT THROUGH PROCESSING – Implement a robust auto-match engine that can use this data, in combination with your AR data to maximize the automation of cash application for straight through processing. By incorporating comprehensive business rules and matching scenarios even complex payments can be automatically applied in many cases.
WORKFLOW – Streamline exception posting and ensure timely deposits with dynamic workflow that can be monitored and managed in real-time.
ANALYTICS – Utilize data analysis of key metrics for analysis and "tuning" of the engines and processes to improve the straight through processing rate over time.
Could you talk about integrating with SAP in the cash application space…
Integration with the client's ERP for matching information and updating AR records is a critical component of a cash application solution.
Creditron has developed an API integration utilizing web services to enable real-time lookup of customer and invoice data from SAP, as well as immediate posting to SAP on a transaction-by-transaction basis. There are multiple web service calls used to allow the required data to flow while also minimizing the "chattiness" of the interface by providing specific calls that deliver only the data required for a particular circumstance rather than sending the entire dataset every time. This robust real-time interface is more effective and accurate than the traditional methods of downloading a billing file and uploading postings in batches.
Is there anything else that you would like us to know?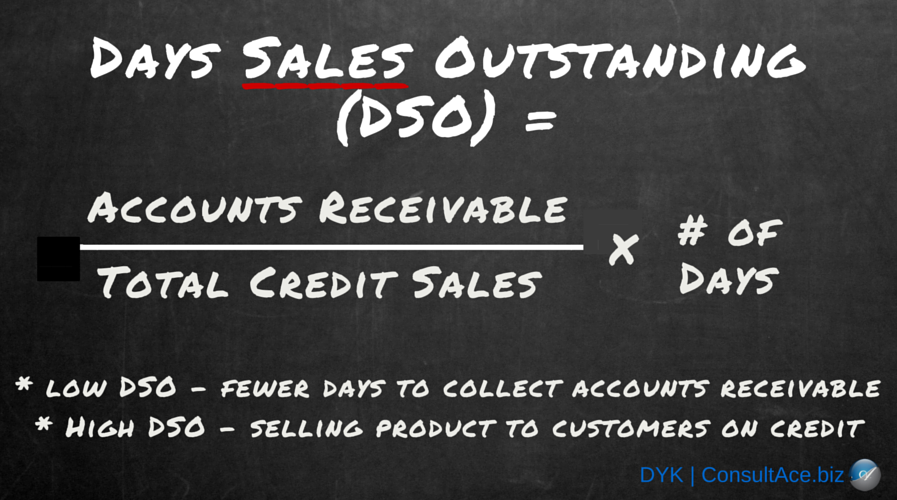 The Institute of Finance & Management's (IOFM) 2014 receivables and payments survey of organizations' AR departments revealed that their most important Key Performance Indicator is Days Sales Outstanding – and reducing DSO is a top priority. They identified their top challenge comes not from
external factors (e.g. timeliness of customers paying) but rather from internal challenges such as processing delays reconciliation, and errors. This underscores the importance of improving AR cash application processes to help organizations accomplish their key objectives.
The survey further reveals that most organizations have less than 50% of their payments flowing through cleanly (straight through processing), and that the most common way remittance information enters the cash application process is by manual keying off a paper document or an email attachment. This underscores the opportunity to improve AR cash application processes to help organizations accomplish their key objectives.
What was the last book you read?
It's not the last book I read, but a book I can suggest for those interested in automation is The Glass Cage; Automation and Us by Nicholas Carr. It is a thought-provoking analysis of how we as a society are leveraging automation, what the benefits and pitfalls are currently, and where we are headed. As we enter into an age of driver-less cars and an increasing reliance on automation in all aspects of our lives, Carr makes some insightful recommendations on how to incorporate automated systems which maximize the overall benefit to society.