A Modern Analytics Architecture at Coca-Cola East Japan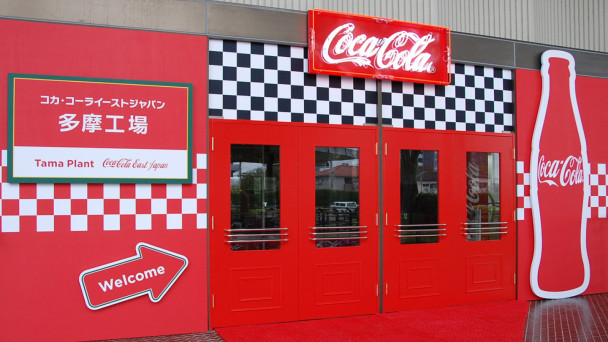 At the SAPInsider HANA2016 BI2016 conference early this year, Chandrakumar Magalingam of Coca-Cola East Japan explained how the company uses a modern analytics platform to provide powerful analytics and support new business models.
The new platform combines SAP HANA, Hadoop, and Spark with traditional reporting and data discovery tools to provide an integrated view of data, an agile approach to analytics development, and forward-looking predictive analysis.
The $5.9Bn company is the fifth largest Coca Cola bottler in the world, a merger of five existing bottling companies with very different business models and IT configurations.
Single view of the truth with integrated, cleansed data
The company is currently in the second phase of deploying a new SAP ECC system to provide an integrated view of the data across the different systems, but found that the existing SAP BW "template" for bottlers was not a complete fit for their needs — notably because of the high proportion of revenue that comes from over 530,000 vending machines across the region. Better management of this "internet of things" data is essential to the company's future business models.
To cover all their needs, the company chose a combination of Hadoop, BW on HANA using a SAP Layered Scalable Architecture++ approach and an agile, operational data mart on SAP HANA, using the HANA Enterprise Cloud. SAP Data Services and SLT are used to cleanse, integrate, and move data in real-time from SAP and non-SAP systems, with Sqoop and NiFi to feed data into Hadoop and Spark.
The new system brings big benefits in terms of simplification, speed, and agility, because it requires fewer layers of data transformation and integration. This has reduced the cycle time and work effort for both enhancements and production support activities and considerably reduced the total cost of ownership.
Real-time reporting combined with business agility
Business users access data using a combination of WebIntelligence for corporate reporting and annual statements; Design Studio for KPI dashboards; Lumira for ad-hoc query, discovery, and analysis; and Rstudio/Knime for predictive analytics. The existing manual report creation process that took several weeks has now been replaced an automated system that provides near real-time access to consistent metrics.
The company also made organizational and process changes to get the most out of the new technology. BI is now integrated into business operations, and business and analytics experts have been co-located to facilitate more agile, iterative development. With standardized business definitions across the enterprise, businesses can now more easily support operational effectiveness and business decisions.
Hadoop & Spark to complement SAP HANA
Hortonworks Hadoop and Spark are used to complement SAP HANA and currently support four main activities:
Analytics. The lower cost of storage allows more data, including the detailed information from vending machines, to be loaded into Hadoop in for deep analysis, predictive analytics, machine learning.
Data staging. Because Hadoop is not particularly well adapted to iterative analysis, aggregated vending machine data is staged from the Hadoop system to HANA for business user analysis.
Cold storage. As old systems are sunsetted, their detailed transactional and master data are being moved to Hadoop, where they are still accessible for analysis such as long-term time trends.
Master data. Because all the detailed data can be affordably stored, the Hadoop system is used to store and keep track of the lineage and changes made to master data over time.
The company is evaluating the new SAP Vora technology that brings OLAP-style analysis to Hadoop and Spark, and aims to increase the use of predictive technology. For example, it currently typically takes two trips to maintain the vending machines — a first trip to ascertain how many bottles are needed, and a second to actually stock the machines. By using predictive analytics to get more accurate estimates of the required stocks, the company believes it will be able to reduce the number of trips, cut costs by several hundred million dollars, and ensure higher availability and customer satisfaction.
The company also hopes to get much deeper insight into the profitability of individual vending machines, clustering them by different characteristics (location, beverage types, etc.). This should allow optimal sales by for example moving the least profitable profitable machines to new locations, or by changing the proportions of hot and cold beverages.
A modern BI platform
Modern BI platforms require self-service agility and flexibility for business users, but this flexibility is worth nothing if essential business data is fragmented and inconsistent across multiple systems.
Using SAP technology, Coca-Cola East Japan has implemented a managed, integrated hybrid-cloud system that addresses flexibility and agility for trusted enterprise data while also allowing business users the flexibility to do true self-service analysis across data from any source.