Cancer Brain Trust Unite to Fight Cancer with Technology
Last month I had the privilege of attending the American Society of Clinical Oncology (ASCO) Annual Meeting. Over 30,000 oncology professionals from around the world came to Chicago to attend this huge event to learn about cancer breakthroughs, network with colleagues and be educated on new treatment therapies. It was truly a brain trust of people that came together for the important mission of advancing their collective ability to fight cancer.
Being surrounded by passion for such an important cause perfectly illustrated the reason why SAP and ASCO are working together; to create a platform that will truly make a difference in people's lives.
Information technology (IT) is becoming more integrated into healthcare, enabling better, more data-driven healthcare. The process has been slower than many had hoped. But, we are on the cusp of some truly transformative capabilities. ASCO's CancerLinQ, built on the SAP HANA platform, represents precisely that—a game-changing application of technology to speed research and drive more personalized treatment decisions for cancer patients. CancerLinQ platform This platform was unveiled at ASCO's annual meeting to its members. After CancerLinQ was unveiled during Dr. Peter Yu's Presidential Keynote, members were able to interact with CancerLinQ at its booth on the convention floor. Feedback was extremely positive with many practices and provider organizations eager to leverage the technology in their care of patients.
Dr. Peter Yu, Immediate Past President of ASCO said it best in his opening address to the audience "Here again, I am proud to say that ASCO is out in front, leading. Since January, ASCO and SAP have combined our resources for the co-innovation of CancerLinQ, the world's first rapid learning health system for oncology."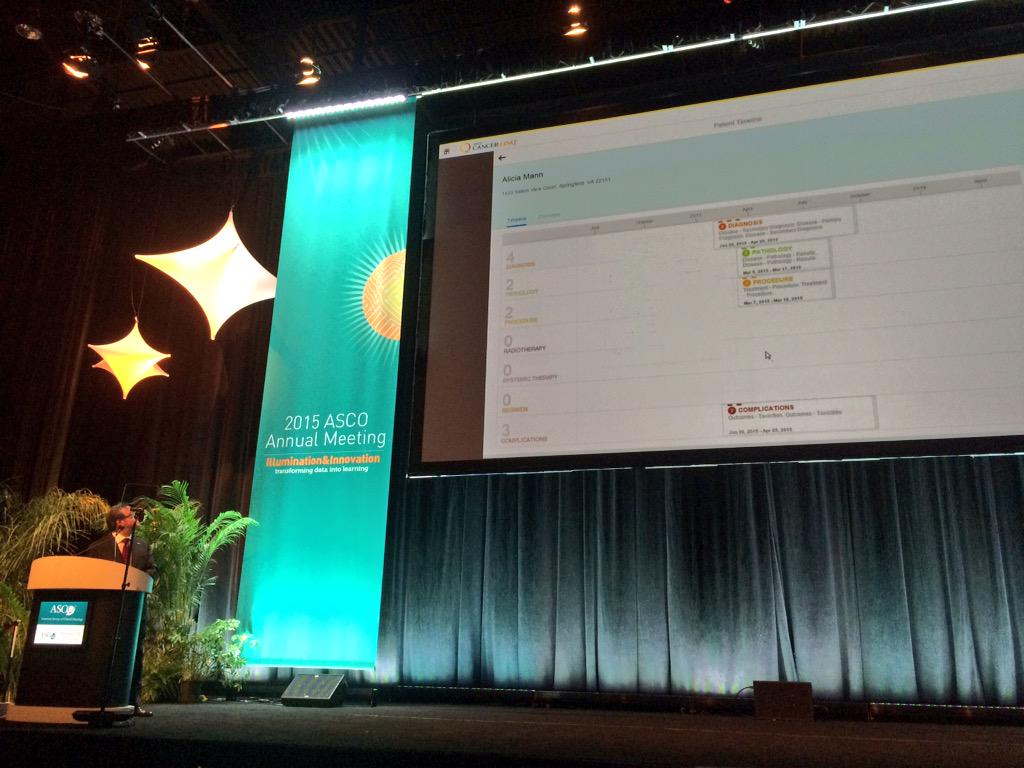 CancerLinQ is unique. It is a physician-driven initiative that will begin to move beyond the 3% of patients represented in oncology clinical trials today. It will begin to leverage the broader dataset of the entire cancer patient population. This much larger dataset, combined with the speed and simplicity of HANA, will dramatically accelerate the ability to create insight as well as empower new tools that leverage more data driven decision-making. These capabilities are of particular importance for patients with uncommon types of cancers and those with factors that would have excluded them from clinical trials that are typically the basis for treatment decisions. This additional information can lead to more informed decision.
Ultimately, this is just the beginning. The CancerLinQ platform will host tools built by oncologist for oncologist, leveraging SAP HANA's in-memory capability to enable rapid and deep insights into the data that were previously not possible. As a doctor, I am thrilled to be playing a role in this profound shift to using all available data, wherever it lives, to empower better, more personalized data driven decisions. As a SAP employee, I am proud that this is being built on HANA and that we are working with ASCO, the leading physician organization in oncology.