Techniversity '15
2015, I was playing a bigger role in the community than just being an ambassador, Nikhil and I had been chosen as SAP Student mentors. What a privilege to be among the 10 students all over the world! Our first major event as SAP Student Mentors was coming closer, yes "Techniversity, 2015".
It began with a small meet with all the members from University Alliances the evening before the main event, i.e. 9th March 2015, (of course it began much earlier as events of this sort need a lot of preparation) but lets just consider this to be the first formal meet 🙂 . We were briefed about our role in the upcoming event and also introduced to the whole team working behind it. We met Malin, Marilyn, Ann, Jeanne, Arif, Chiranjeev, Rahul, Tanush from the UA team, and many more who were as excited as us for the forthcoming Techniversity and TechEd dual combo 😀 . We also got to meet our mentors, it was a great evening indeed!
Next morning we were all set to take up whatever came our way 😉 . After the inspiring keynote session we were at the University Alliance booth telling them about the "HELLO WORLD" app store and SAP MILE. We also interacted with the students and shared our knowledge on IOT and Big Data. Next we know that we have a meet with Bernd Leukert, member of the Executive Board and the Global Managing Board SAP. We had a very interesting session with him and he answered all our posed questions.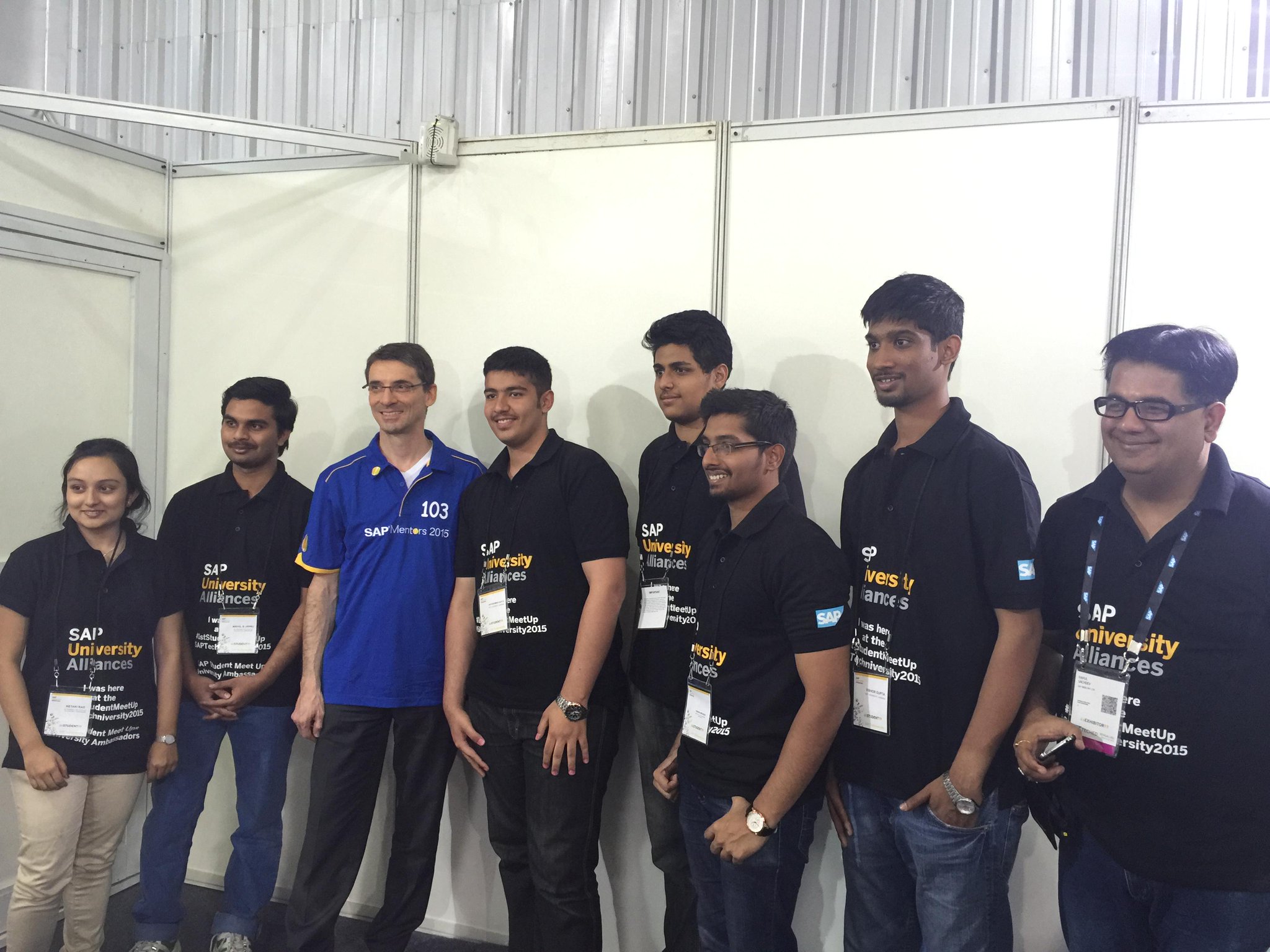 Next in line was the meet with Tanja Ruckert, EVP & COO Products & Innovation Development SAP wherein she shared her thoughts on management and innovation at SAP. The day ended with a spectacular session called the "Demo jam" which is a demo of the most inspiring innovations from all over India! The demo jam included the AppRumble winners who were students, it was an indeed inspiring innovation demo by them. It was definitely one of the best Tech session I've ever attended.
The following day had much more in store for us. We as in the ambassadors(Aalam, Vasuprada, Nikhil and I) got a chance to be a part of the #1stStudentMeetUp 🙂 . There were many interesting talks and guess what, we also got to see a live demo on Google Glass and a 3D Printer.
The students were introduced to the SAP Student MeetUp clubs and courses on OpenSAP, SAP Mile and more such communities by SAP, that they could benefit from. Nikhil and I also had a short on stage demo on SAP Lumira and its scintillating visualisations. We took up the most trending topic in Sports and Entertainment, which without any doubts was ICC World Cup 2015!
Next in line was the viz-a-thon where in students had a hands on session on Lumira, the visualisation tool. The datasets were given by Carme from MSF(Médecins Sans Frontières). It was here Nikhil and I put all our Lumira skills to help the students with their 'story-boards', we had the most pleasing job to mentor the students. We also had experts from the Lumira team mentoring and helping the students. With in no time the students came up with brilliant visualisations on the Doctors without borders datasets. The best three were also awarded.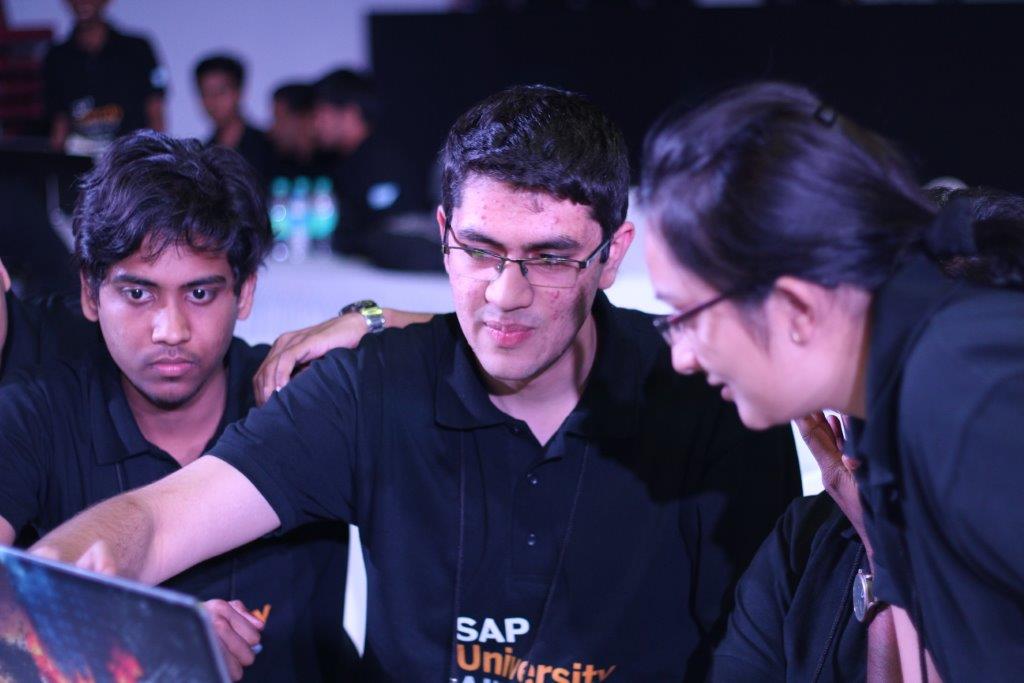 The next event was a talk on TechEd Live studio with Arif Johari (We all know him as AJ). It was an amazing session where we shared our experience with SAP as Student Ambassadors and what we were going to do being a part of the Student Mentors association. We were to inspire students to be like us! What an honour indeed!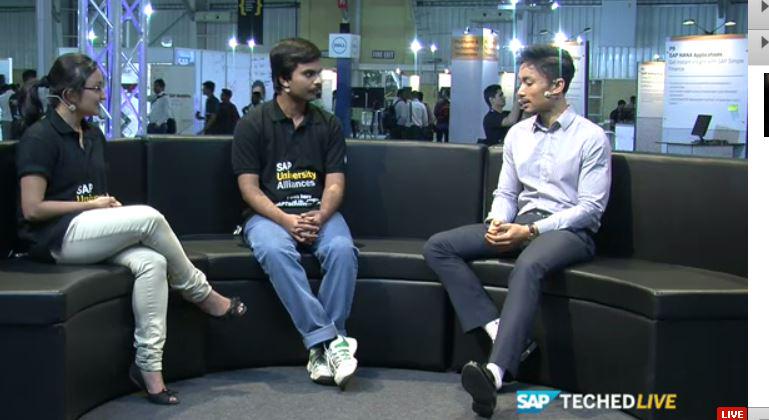 The day ended in a wonderful dinner at Taj Vivanta. The third and the last day of TechEd also had some interesting events, most interesting of them being the talk with Ann Rosenberg at the TechEd live studio. All the ambassadors had a casual talk with Ann on our roles as SAP ambassadors and our big dreams and how we intend to achieve them. The session was truly exciting.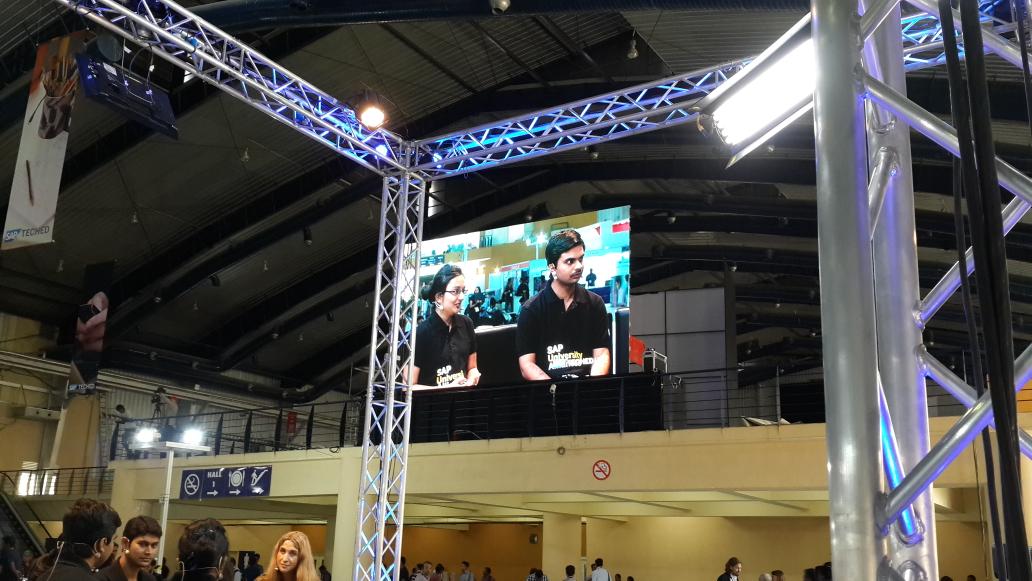 The whole of TechEd and Techniversity was so much more fun and exciting to attend as a part of the University Alliances! All of us are already looking forward to the next such event! We all had an incredible experience and I couldn't wait to share it with y'all, and here it is! 😉 I am sure the next event will be the same learning and inspiring experience for all of us! We are all very thankful to SAP for giving us this opportunity.