Tech in Rural Villages: Lessons from the Philippines
"So…what do you think about donating laptops to rural villages?"
At a high school reunion last Christmas, my buddy Magnus, a CalTech PhD candidate had a hard time taming his skeptically raised eyebrow as we started catching up on the big "what are you doing with your life now" topic. Before transitioning to Corporate Social Responsibility at SAP this past November, I worked at an award-winning startup in the Philippines called Hybrid Social Solutions that distributes solar powered lanterns to rural communities without electricity. In general, and as a tech-junkie, Magnus was interested in the real potential for effective adoption of new technology in communities previously lacking access. But even more generally, and as I continue to work in the space of expanding access to technology, this inquiry is reflective of the growing curiosity – specifically skeptical curiosity – around donating technology.
But why the skepticism? Everyone should have equal access to empowering technologies – a student in any rural village should have that right as much as I do. Yet as it turns out, there are problems to tackle beyond access – check out 2.5 Million Laptops Later, One Laptop Per Child Doesn't Improve Test Scores.
Questions like these are warranted, and come up all the time.
The answer?
I'm a fan. While the numbers in the study above are against me, they don't tell us what works and what fails. As it happens, while I personally didn't work with laptops in the field at Hybrid, the company's NGO partner Stiftung Solarenergie (The Solar Energy Foundation) has demonstrated from the Philippines to Ethiopia to Kenya that given right context and implementation, it works. While handouts without any training, maintenance, or accountability (i.e. "technology-dump") are generally not your best bet, there are some good cases out there of donations gone right.
Good Case: Solar LEAP & StS Philippines in Antipolo
The solar-powered computers donated to Canumay National High School in off-grid Antipolo, Philippines is a case of tech donations in rural villages done right. Solar LEAP and the Solar Energy Foundation (Stiftung Solarenergie Philippines) partnered closely with a school that for 7 years in a row ranked at the bottom of the 18 schools in its district according to national standardized testing. After just one year with the solar technology (computers equipped with office software as well as solar-powered light), Canumay ranked #1 in the district.
Bad Case: Now-Nonexistent Solar Units in Pangasinan
About a year ago, I spoke with the Mayor of my mother's rural hometown in Pangasinan (which according to data from the local electric cooperative PANELCO remains 56% unelectrified) – also in the Philippines – about a recent local solar initiative where the government subsidized units and handed them out to the local residents all neatly filed in a row.
Let's guess what happened:
a. Recipients resold the units for less cash than market value.
b. Locals are now skeptical of solar technology, especially if they have to pay for it, making the market difficult for new enterprise.
c. You already kind of gave it away by calling this the "Bad Case."
d. All of the above.
Alright, it's (d) – points for all. This latter example is a classic case supporting the movement against traditional aid and philanthropy in general. Especially when outcomes like (a) and (b) end up playing out.
Computers in Rural Villages Can Work
If we aren't thoughtful about matching the appropriate technologies with the right users and ensuring presence of long-term support resources, it's no surprise that the movie we end up watching on repeat looks like "The Tech-Dump Hit-and-Run." Cue Thriller.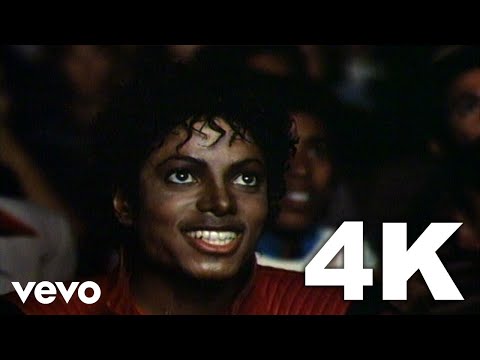 Actually, Thriller is great. The Bad Case is not. In addition to being merely wasteful and ineffective at best, tech-dump hit-and-runs hurt future markets for enterprise and economic growth – not to mention one's brand as a donor. Poor means to well-intended ends create Bad Cases – it's not the thought that counts.
If we think thoughtfully enough, though, it can count.
On the flip-side, if we target the right users, engage the right partners, avoid hit-and-run, ensure people know how to use and take care of the products — and make sure there's a sustainable power source — there is little reason why laptops in rural villages couldn't make just as much of a difference as the few dozen laptops I know are hanging out unattended at Princeton University's Firestone Library right now, if not more.
Considerations
Let's be clear – not all "tech donations" are apples-to-apples, nor are all recipients and implementation methods created equal. Hardware isn't software. Donating to a high school isn't donating to an individual. A rural town in the Philippines has its differences from rural towns in South Africa or Cambodia – I can vouch for this personally. A health solution looks different from an education or housing solution, and there are many cases with significant overlap. Depending on the quirky combos of variables, the tools and adoption techniques will vary in appropriateness and efficacy.
On financing, a handout looks very different from a true long-term, engaged partner that sticks around for a while to see through the full potential a donation can have, such as the partners in the Good Case. But both are donations. By the way, one of my favorite and tangentially related TED Talks by MIT's Esther Duflo lays out the argumentative spectrum for and against aid and trumps assumptions and generalizations from both ends through surprising research: Esther Duflo: Social experiments to fight poverty | Video on TED.com. This talk doesn't launch into technology donations, but the conclusions are applicable across different types of interventions, whether technology or dollars donated.
Finally, the intention is not to offer a plug-and-chug one case recipe nor put two cases side-by-side and say that simply, we've found the silver bullet. This is just one example. Then again, it takes one counterexample to challenge a theory – in this case, the theory that donations don't work. We can make them work, but again, context and implementation matters. Think about it practically – the tale of the Philippine mountain dweller getting a fishing rod for Christmas is different from the storyline that results from a tradesman taught to use the rod, and to fix it when it breaks. Both are donations. One is a lifelong skill set.
More Resources
Luckily for Magnus, I was able to refrain from unleashing my full nine yards on this topic, and luckily for me, we were able move on to chat about plasma physics (read "chat" as: "dictate to Amira a 5-year old's introduction"). In the end, we both reinforced each other's already strong mutual respect for what we're doing with our lives right now, which is always a good feeling at these high school reunions. As a fun fact, a great deal of my high school friends are in grad school, like Magnus, and a few are in consulting, entertainment, real estate, and nonprofit. For everyone I got the chance to speak with, we're all passionate about what we're doing and learning, which I was most excited to see. By the way, if you're 20-something and this is not the case, check out Are You Lost In Your Cubicle? 15 Tips On Career Change For 20-Somethings by Chenyu Zheng on Chenyu's StartupBug Blog.
For him and others interested in this and related topics, a couple quick resources:
– Stiftung Solarenergie Philippines (by the way, "stiftung" means "foundation" in German): Solar Energy Foundation
– Hybrid Social Solutions, Inc.: hssi
– SunConnect Newsletter: http://sun-connect.org/newsletter/
– SAP, Microsoft, & Techsoup on Software Donations: http://www.voiceamerica.com/episode/74448/tech-donations-transforming-ngos-and-npos-part-1
– Tech Donations the SAP CSR way: Corporate Social Responsibility – Technology; Sustainability | SCN
– Electrification Data in the Philippines by the National Electrification Administration: Welcome to NEA
– San Nicolas, Pangasinan – an incredible network reuniting the global diaspora of people from my mom's hometown: San Nicolas Pangasinan Mainpage
This story originally appeared on Quora. Tweet to @apolack.