Crowdsourcing a message from humans to aliens
Thirty-seven years ago, Carl Sagan and five others created the Voyager Golden Record – a gold-plated gramophone record containing images, greetings and music intended to portray the diversity of life and culture on Earth. The Voyager spacecrafts, probes that are currently traveling at the edges of our solar system and expected to go beyond, each carry a copy of this Golden Record. They put them there just in case extra-terrestrial life happens upon the probe and decides to take a look (or a listen).
(© NASA)
Now Golden Record 2.0 has recently been announced. This time the data will be digital, crowdsourced and democratically evaluated by the group. The data will be sent to NASA's New Horizons probe, which launched in 2006, before it leaves the solar system. The project is being lead by scientific artist Jon Lomberg (the designer of the original Golden Record) and other colleagues and was recently featured at the Smithsonian Future is Here festival.
Crowdsourcing is edging it's way into another industry – space exploration – inspiring and engaging people along the way.
Also, check out this kickin iPhone case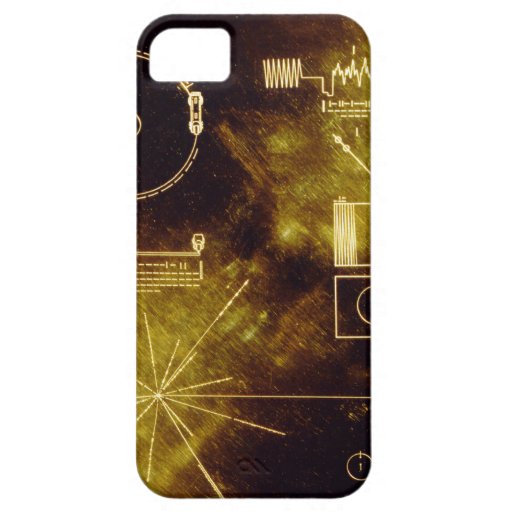 (©viiDesign – Zazzle.ca)
kind of epic.
Sources:
History, Travel, Arts, Science, People, Places | Smithsonian
Voyager Golden Record – Wikipedia, the free encyclopedia