Dulux Group Wins Gartner BI Excellence Award for Mobile BI Dashboards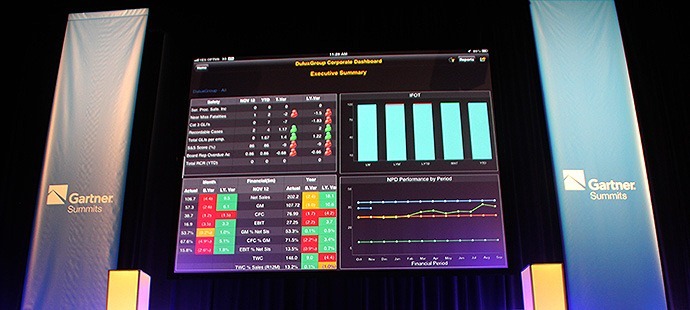 At last year's Gartner Business Intelligence and Information Management Summit in Sydney, Australia, the Dulux Group was awarded the coveted Gartner BI Excellence award for 2013.
The award is given to innovative BI projects that have transformed the way the organization does business. Three finalists were chosen by analysts on the basis of submissions, and conference attendees then vote for the winner.
According to Gartner:
The team won the support of end-users by providing a self-serve environment with single sign-on security, fast response to data questions, improved data structures and system performance for them to easily access and consume information. The company's core values were linked to key performance indicators (KPIs) and the new BI system gave executives the ability to track the KPIs on a mobile application and drill into the report for more detail. A key benefit was the ability for senior management to track daily sales data and so make quicker decisions about the business.
The Dulux Group spun off as a separately listed entity from resources giant Orica in 2010 to focus on its paint and home and garden consumables brands. The group estimates it has saved $600,000 over five years and clocked up a return on investment of 207 percent after upgrading and augmenting its business intelligence system.
According to Paul Sullivan, business intelligence team lead at Dulux Group, the biggest gain is the newfound ability for the leadership team to examine business fundamentals and performance on their iPads – and see at a glance where they need to devote their time and resources: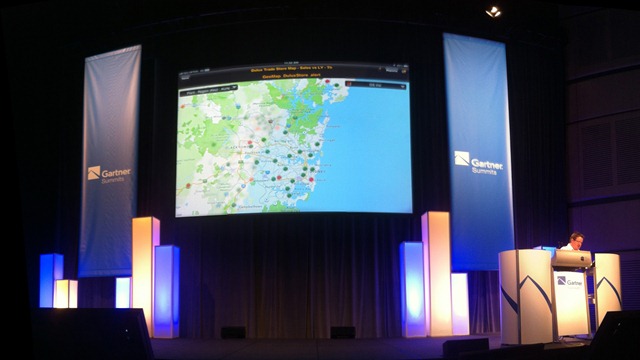 I interviewed Paul to get more information about the project:
You can listen to Paul presenting his full project in this video from the SAP Analytics Forum.