#sitNL, does it get any better?
Yesterday was the 5th anniversary of #sitNL (over the years the hashtag has become more well known than the full name: SAP Inside Track The Netherlands). Together with Twan van den Broek, Jan Penninkhof, Fred Verheul, Sven van Leuken & Tamas Szirtes I was one of the organizers of this yearly event. In this blog I want to share why this is one of the highlights of the year for me.
Trying to describe what is so awesome about #sitNL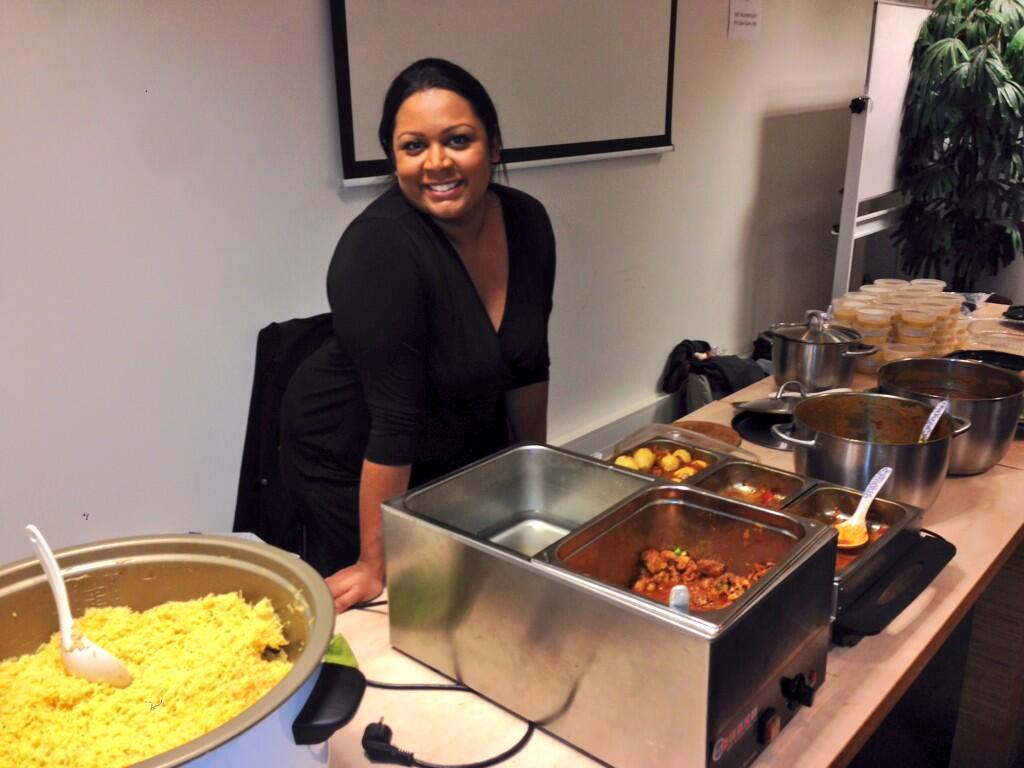 I keep finding myself describing #sitNL with superlatives. This is me genuinely being enthusiastic about our little event. Being part of the organization it is so great to see +/- 70 people spending their free Saturday sharing and absorbing knowledge about all things interesting in SAP-land. The agenda this year was of very high quality. A lot of the hot topics from TechEd were shared here in a casual way (meaning no marketing slides, just real experiences, impressions, opinions, demos, etc.). There were also some nice discussions. People feeling more free to ask questions and to chime in with their opinions. From experience I know that TechEd can be overwhelming. #sitNL provides a small-scale, open, house-like setting where everyone feels at ease. The delicous food that @mrsPenninkhof (Jan Penninkhof's wife) always prepares with a lot of dedication and love is the icing on the cake!
What kind of people visit #sitNL?
By its geeky nature #sitNL always attracts lots of developers. ABAP, SAPUI5, etc. Over the past years though it is so good to see that the group of people is getting more and more diverse. People start seeing that #sitNL is not only for developers, but for everyone passionate about SAP products, platforms and technologies. It is a great way to get a good understanding of the hot topics. And it is free! This year we got 6 women attending and while we are very happy with that I think this can and should be many many more (spread the word)! Also, it was good to see that this year we got Sven van Leuken some BI-friends 🙂 It was very cool to see the Dutch BI-podcast directed by Ronald Konijnenburg. They integrated real nicely too, probably because they left their suits at home 😉
These kind of tweets make all the efforts worth it. Having community rockstars like Matthias on our turf is in itself really cool. Even better is that he is really part of the #sitNL community! The group attending #sitNL every year varies a lot. A lot of people that have the intention of coming can't always make it because of private obligations or imminent go-lives, sudden production incidents, etc. From an organizational perspective it is so great to see that this does not impact the event that much. Even though we had some cancellations (which we were all sad about) the event itself was (perceived) greater than it ever was.
Hosting a session
This year for the fourth time I signed up to host a session. This year it was about my TechEd mobility take-aways and I think it was very well received (slides available here). The sessions were scheduled in time frames of 30 minutes + 10 minutes Q&A and changing of rooms. So I had to pick some highlights that I thought were interesting for the audience. I chose to explain a bit about Fiori which is only out there for half a year now and already (rightfully) immensely popular. I explained what it was and what we can expect from "wave 2". Then I told about the SAP Mobile Platform and SAP's challenges in that area. Buying companies is one thing, but you need to explain your vision to customers so that they feel they can make a future-proof investment (much better explained by Twan van den Broek in his blog). The topic of Kapsel as part of SMP is very interesting and it provides a bridge to Fiori (not only in my presentation). Having Fiori apps run inside a container brings a lot of advantages (speed, security, device integration options, etc.). On Thursday I discovered that we could download the AppBuilder. Tried to start it and it immediately worked. The tutorials are very easy and the tool in itself seems stable and very easy to use so I decided to include it in my talk. I showed on stage how easy it is to make a superlist, consuming an OData service that I once created on our internal systems.I concluded the session with my impression of the keynote at TechEd Amsterdam by Bernd Leukert.A lot of things have been said about the keynote (bad time management, no real announcements, Ian Kimbell talking faster than his shadow, etc.) but I was inspired by the start of it: Code Enables Freedom. Bernd Leukert said "Free up your code". I combined this with the desire of the community to make SAPUI5 Open Source (see Jan Penninkhof 's blog) and the song Rockin' In The Free World by Neil Young. Main point was: SAP, you've taken these great open source frameworks and made your own awesome framework. It is time you give something back to the open source community. Show them how it's done. Update 27-11-2013: by request (or peer pressure) I have uploaded it to YouTube. Hope you like it!
Next year?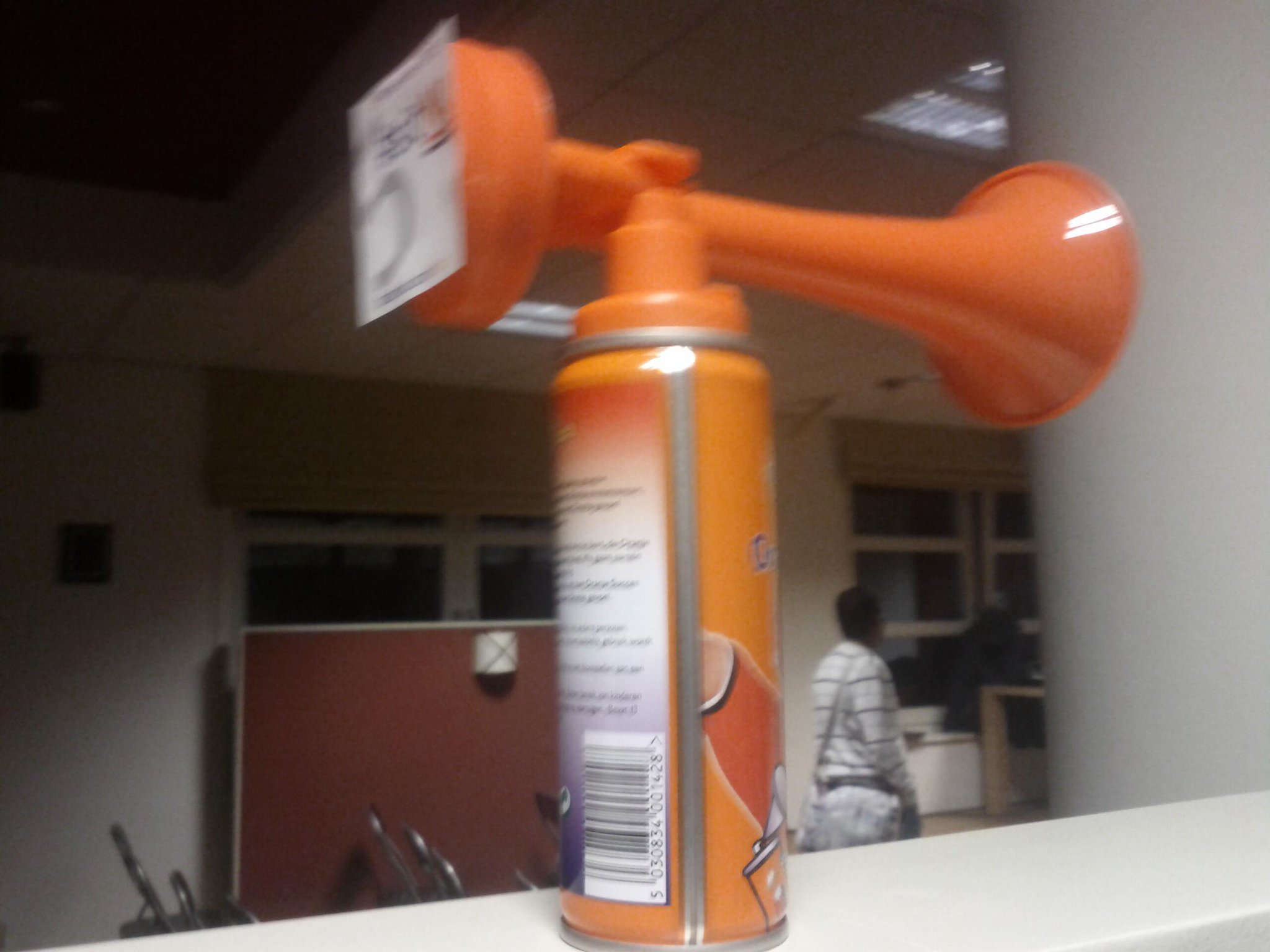 We always evaluate the event and I'm sure we'll do that again this year. Lessons learned from last year included time management and the lack of networking opportunities. That was addressed successfully in this year's agenda and organization. I think 30 minutes is perfect for these types of events and we made sure that everyone knew when the sessions were supposed to finish (see image) 😉
I think the location of the event attributes a lot to the atmosphere of it. Unfortunately Ciber will be moving to another office next year which means we will have to search for a new venue to host #sitNL in 2014. It will never be the same again but then again, so are a lot of things, especially in SAP-land so it's all good. Looking forward to next year already!
#sitNL founding father and community hero deserves a separate headline. If you ask him what makes this event so great he will undoubtedly say it's the people that attend and provide the sessions. And this event is definitely for and by the community, but without Twan this event would be nothing. I am proud to be in his team organizing this event and I look forward to many more SITs to come!
Looking forward to reading more reactions from attendees. If you weren't there but if you are interested in organizing your own SAP Inside Track, feel free to contact me/us as we will gladly help you setup your own SIT and provide tips, presence, presentations, etc. We are the #SCN community!
Cheers, Roel
P.S.: Hendrik Neumann: Ha! 😛