BI Cartoons
A gallery of some of my more popular Big Data, Analytics, Business Intelligence, and Performance Management cartoons — contact me if you'd like to reuse (free). And don't hesitate to suggest topics that deserve a cartoon!
Opinions Are Good. Data is Better.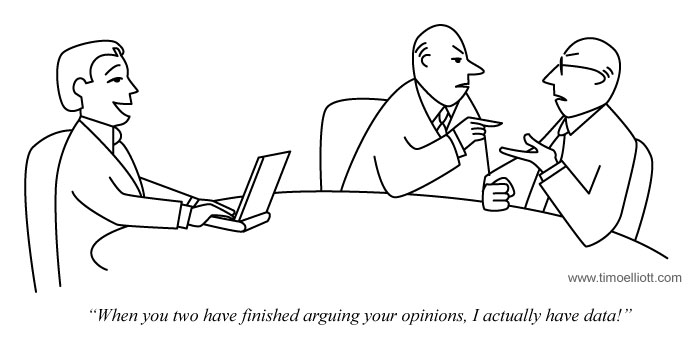 The Bad Data Breakup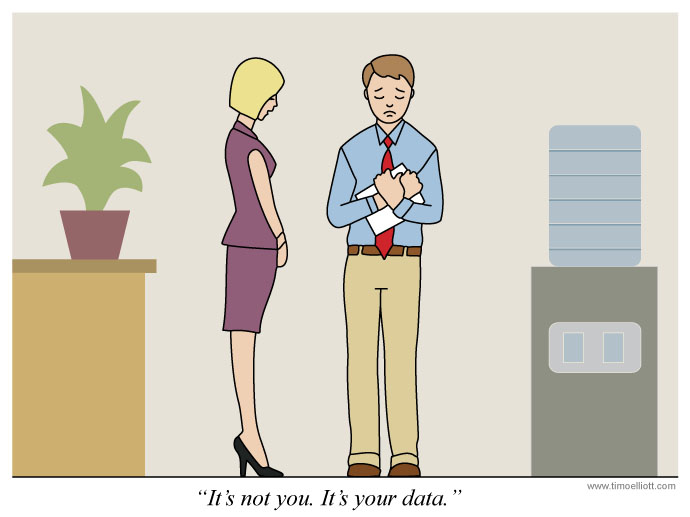 Don't Trust Gut Feel
Big Data Boasts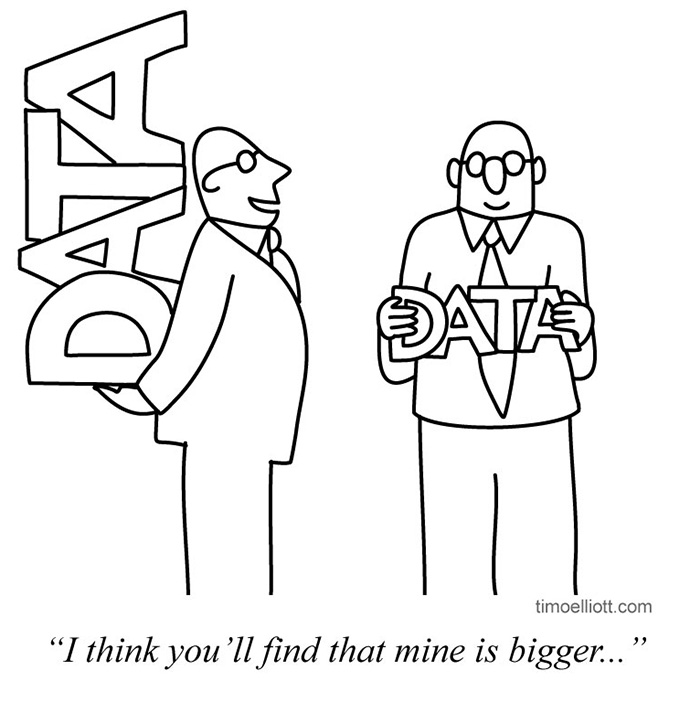 What You Get If You Don't Have Analytics. A HIPPO.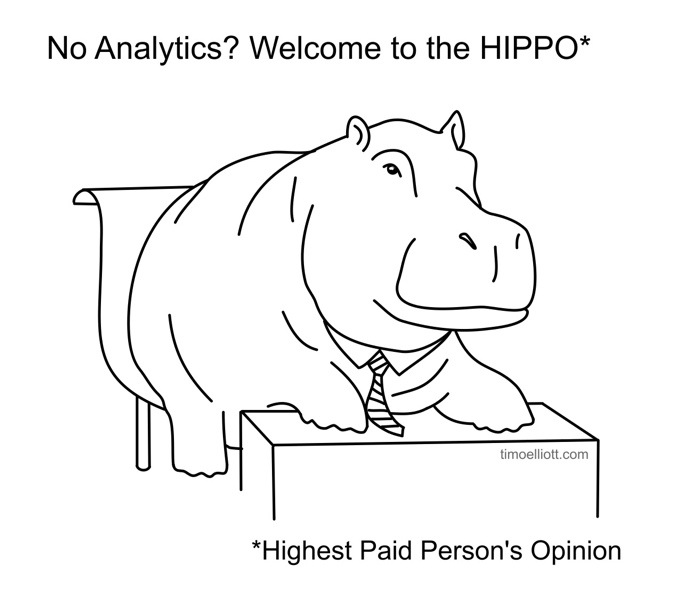 Some Middle Managers Don't Like Analytics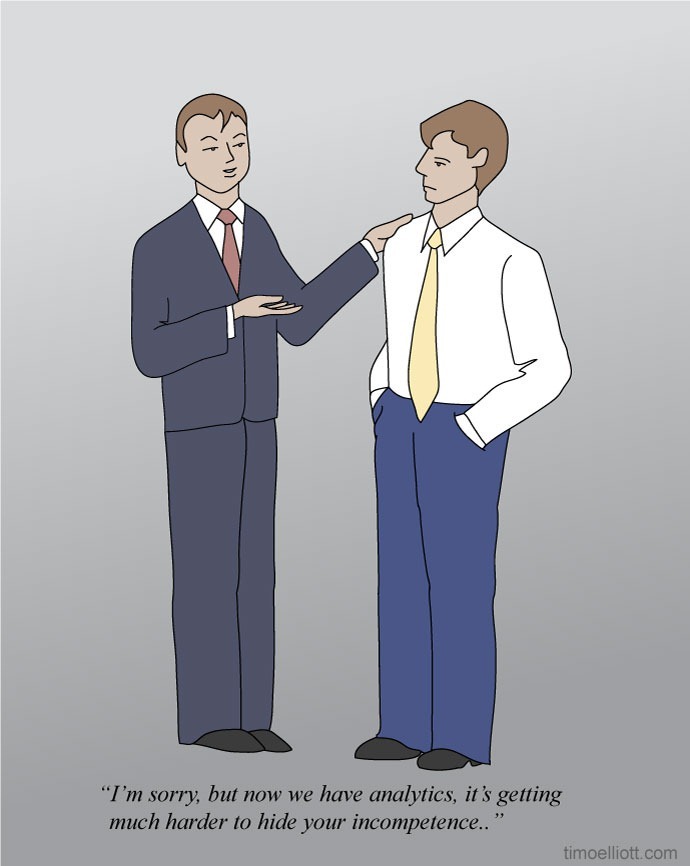 There's No Reward Without Risk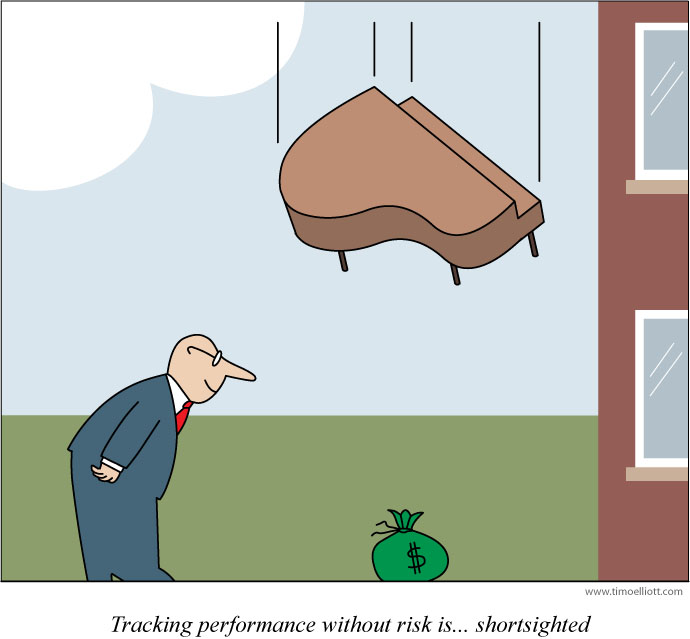 One of The Ironies of Calculating the ROI for BI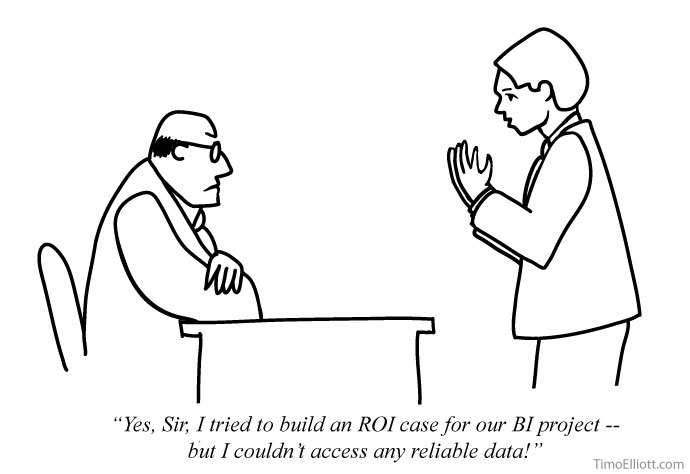 What's the ROI of What You Don't Know?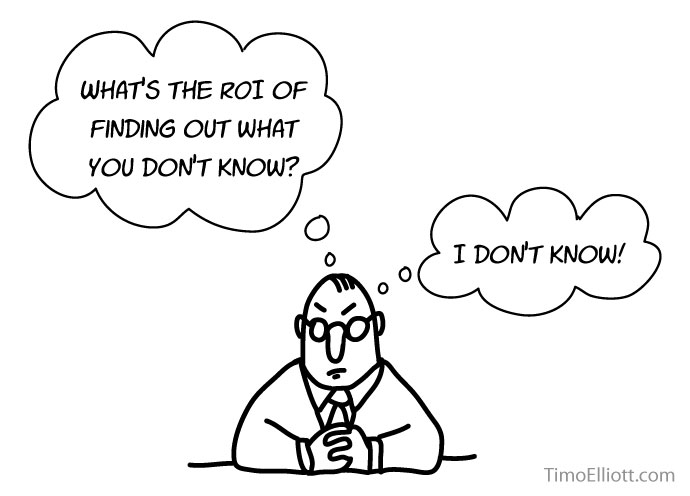 Business Intelligence Wish Fulfilment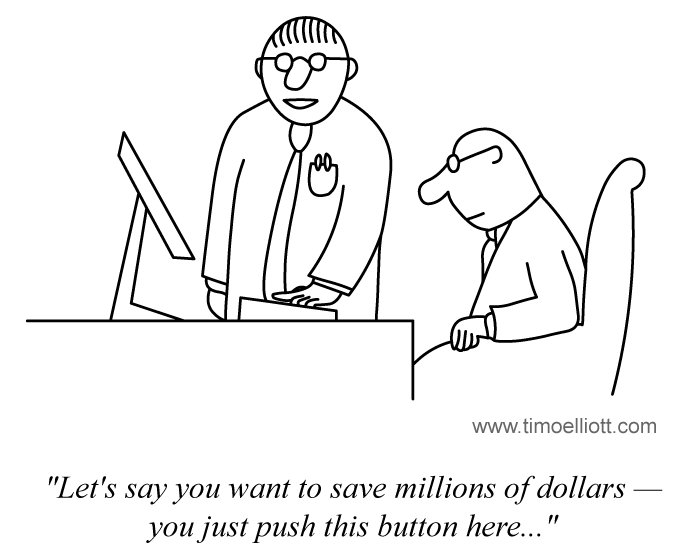 It's Not About How Big It Is
What's The ROI of Business Intelligence? Higher than the ROI of Ignorance.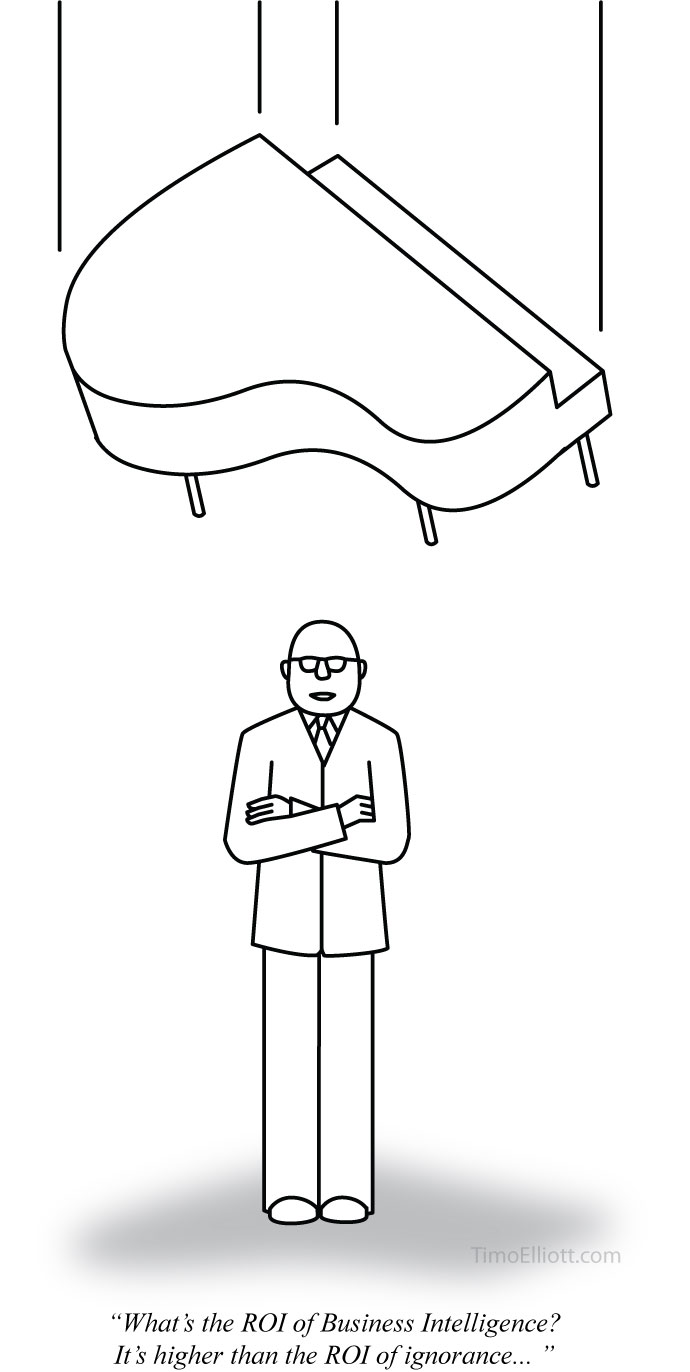 Data Quality? Cross Your Fingers And Hope…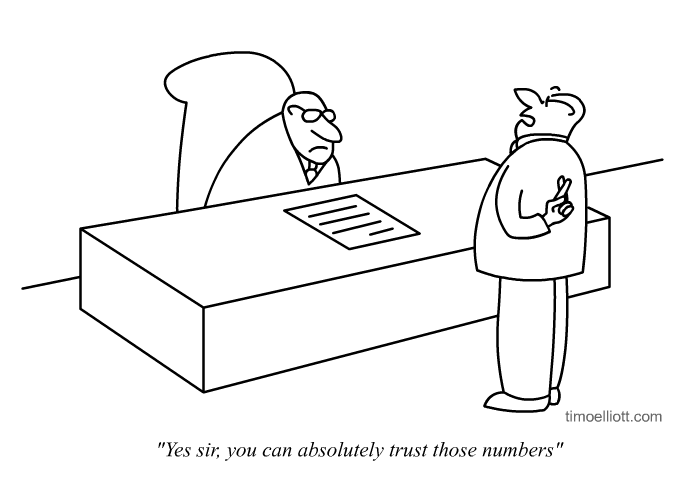 The Daily Life of a BI Incompetency Center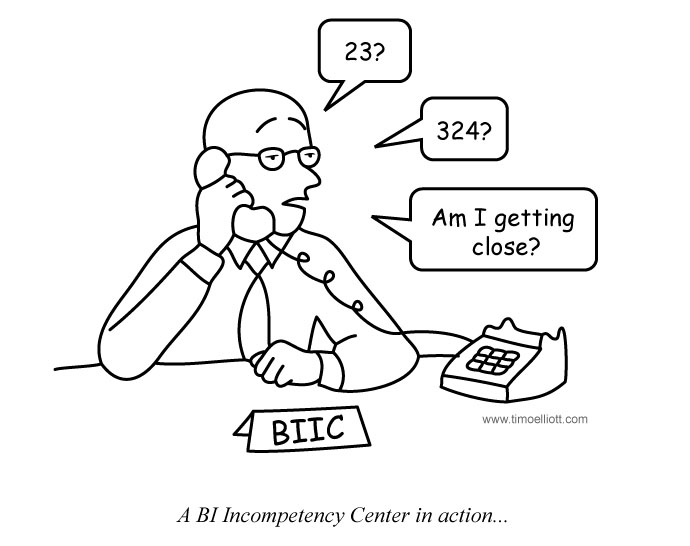 Stop Confusing Me With Facts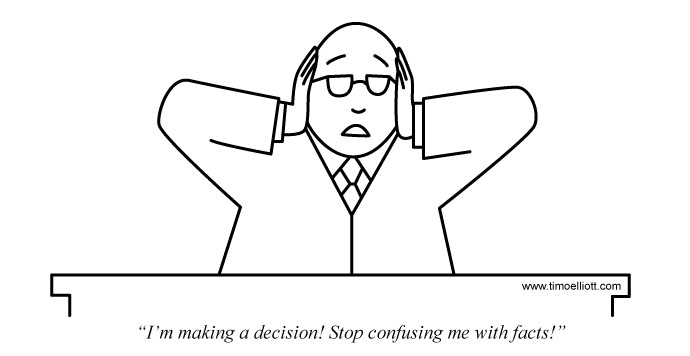 Making Strategic Decisions With Data
Automatic Business Intelligence
Don't Be A Turkey When It Comes To Predictive Analytics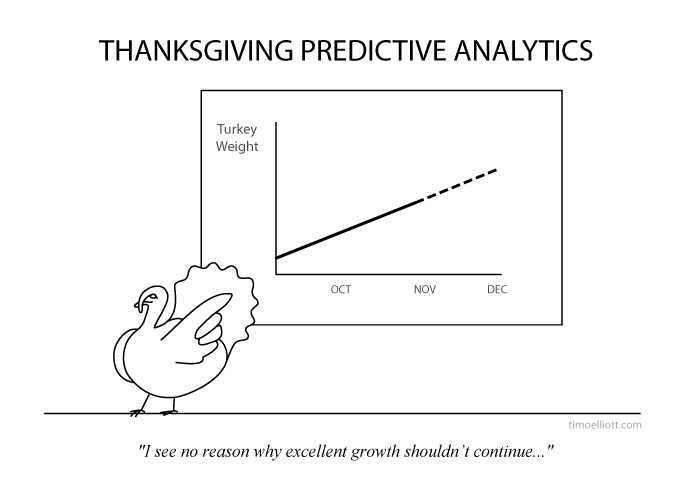 These Analytics Folks Think They Know Everything!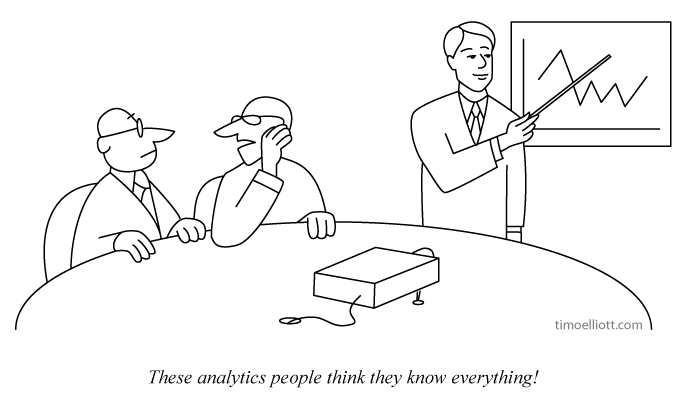 Is Everybody Else Doing It While You Just Watch?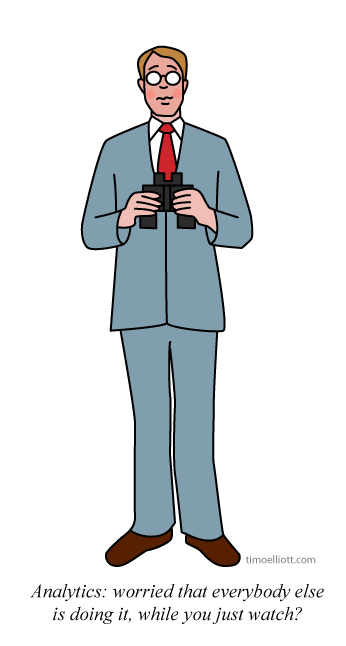 Have ERP? Thank Heavens for Analytics