Building out a reliable infrastructure on AWS – See how Obama for America used AWS to win an election
On Thursday Jan 17 2013, AWS is having a webinar on scalable database architectures – http://aws.typepad.com/aws/2013/01/webinar-scalable-database-architectures.html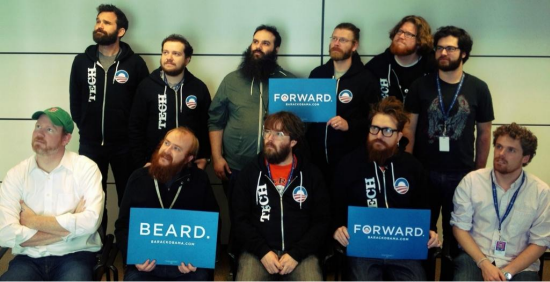 This group of "bearded geeks" – http://cloudcomputing.blognhanh.com/2012/11/aws-in-action-behind-scenes-of_20.html – used various database technologies on AWS to win a presidential election with a combination of "get it done" architecture and great developer/operations management. It's sure to be a great webinar.
If you can't make the live presentation, it should be available on AWS.
Other great resources from AWS you can leverage as you think about building out your SAP HANA environment include:
Development and Test on Amazon Web Services – http://media.amazonwebservices.com/AWS_Development_Test_Environments.pdf
Amazon.com leverages the AWS Cloud for Database Backups – http://media.amazonwebservices.com/AWS_Amazon_Oracle_Backups.pdf
Operational Checklists for AWS – http://media.amazonwebservices.com/AWS_Operational_Checklists.pdf
Also, check out the keynote video from AWS re:Invent starting at 1:21:55 into the video – the very end 🙂 as a teaser for today's webinar.
Let me know what you think of the presentation. Also, please follow me on twitter http://twitter.com/billramo
Regards,
Bill Ramos
Database Architect, Advaiya Inc