Emergence of Geo in Business Intelligence
"Geo" is on the tip of many IT managers' tongues these days as business users from ranging from CEOs down to frontline employees are becoming increasingly comfortable with using location aware applications. On the weekends, consumers use Google Maps and Apple maps to find restaurants, search for directions, and check-in via Facebook and Foursquare on their smartphones. Monday through Friday while at work, these same "business consumers" are demanding similar location intelligence capabilities for making business decisions and increasing productivity.
WHAT BUSINESS USERS WANT TODAY FROM LOCATION INTELLIGNECE
Business users want that same consumer mapping experience for navigating and assimilating location based data, but with more power to drill, filter, and analyze. The ability to combine information from multiple sources within a map is a powerful proposition to drive new insights not visible in charts and tables. This "mashup" concept combined with real-time analytics is a great opportunity for any business information consumer to digest a large volume of information quickly.
For example, following the earthquake in Japan, the dashboard in Figure 1 was used to demonstrate to one manufacturing company not only the immediate business impact, but also how water supply and post nuclear radiation bands that could impact production. These kinds of geo-spatial analytics can provide profound impact to the decision making process that otherwise would be impossible. Speed and simplicity for creating these analytics are just as important for emergency scenarios like natural disasters.
Figure 1- GMaps Plugin displaying post Japan earthquake BI Mashup for manufacturing
WHAT KIND OF TECHNOLOGY IS AVAILABILE TODAY?
There are a handful of map vendors now battling for supremacy in consumer and enterprise space, like Google, Apple, Microsoft, ESRI, Nokia, and other niche vendors. This competition will only increase the availability and power of location based services for browser and mobile consumption.
The map visualization is just one small piece of a big puzzle for increasing the value of location intelligence in the enterprise. The most obvious BI tools for presenting interactive maps for business consumers are dashboards and mobile apps. Until recent years, most dashboard technologies relied on libraries of static map imagery, which fell short of customer demands. In the SAP BusinessObjects ecosystem, leading SAP Software Solution Partners like APOS (using ESRI Maps) and Centigon Solutions (using Google Maps) have propelled the SAP BusinessObjects portfolio ahead of competing BI suites through powerful integrations that extend the value of location intelligence to BI consumers.

Figure 2- GMaps Mobile presenting BI fire insurance claims
SAP has recently stepped up its own geo-visualization approach, using data from NavTech in SAP Visual Intelligence and Google Maps in SAP BusinessObjects Mobile. Now customers have rich, interactive experiences for visualizing geo data right within the native SAP BusinessObjects tools.
Figure 3- SAP BusinessObjects enterprise integrates geo visualization.
WHAT GEO TOOLS WILL WE USE IN THE NEAR FUTURE?
Increased adoption of location services in our daily lives
Consumerization of IT is a huge contributor to the acceleration of location intelligence for enterprise because of location-aware services like Facebook, Foursquare and Google Maps on smartphones and tablets. These tools are a prequel to how you will soon interface with location aware apps and how marketers will influence your purchasing behavior as you move about.
Anything that can be geo-tagged will be
A generally accepted statistic is that 80% of all data collected has a location attribute. That number could actually increase as the availability and accuracy of GPS and other location tracking techniques mature and data volumes exponentialy increase year over year.
Extreme data creates new opportunities for analytics
The availability of predictive analytics and in-memory technology provide a powerful new platform to process large amounts of geo-spatial data to deliver insights that traditionally required specialized software.
Powerful geo-spatial delivery mechanisms
The traditional birds-eye maps like Google Maps are the de-facto method for visualizing geospatial data. However, at the street level there is a host of new technologies that you will become familiar with including augmented reality (Figure 4), 3D maps, and even indoor mapping of 2D and 3D space.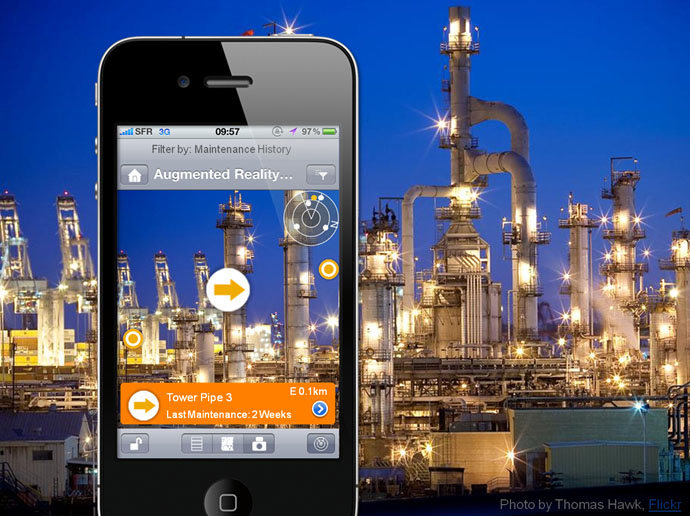 Figure 4- Augmented reality : IMAGE SOURCE: http://timoelliott.com/
ABOUT THE AUTHOR
Ryan Goodman is Centigon Solutions CEO, author, global speaker, and BI Apps expert. Ryan applies over 10 years of experience designing business software solutions to his leadership role shaping Centigon Solutions' strategy and location intelligence product roadmap.