SAP Change and Transport System for SAP Business Planning and Consolidation, version for Microsoft platform
The requirement to integrate into a change control infrastructure refers to the set of concepts, procedures and tools involved in managing information related to the software or application lifecycle, i.e. application lifecycle management (ALM) from initial installation and deployment to end of maintenance and replacement.
SAP Business Objects Business Planning and Consolidation, version for Microsoft platform (BPC MS), now supports the SAP Enhanced Change and Transport System (CTS+) to implement and operate proper change control procedures. BPC MS software objects, which had been changed and modified in a development system, can now be efficiently and effectively transported into pre-production and production systems. This facilitates the application's compliance with IT management standards and practices, i.e. that software changes are quality assured before applied to any productive system. The assumption behind being that development activities are performed in development systems (DEV), changed or modified software objects are consolidated in consolidation systems (QAS), and after quality assurance, these changes and modifications are applied in productive systems (PRD).
BPC MS supports the controlled transport of the following object types: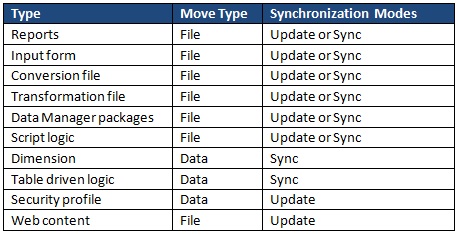 Table 1: Transportable Objects of BPC MS
SAP Change and Transport System (CTS) together with SAP Change Request Management (ChaRM) and SAP Change Diagnostics as part of SAP Solution Manager Diagnostics (SMD) provide the infrastructure and the tools to implement and support the processes and tasks of Software Change Management and Change Control. CTS organizes transport requests and transports objects between systems of a system landscape, i.e. a transport landscape. Enhanced CTS or CTS+ is an add-on to CTS which enables the transport of non-ABAP objects across CTS+ enabled systems. Another component of CTS, the Transport Management System (TMS), manages the distribution of transportable objects within the transport landscape and triggers their import/deployment into the target systems.
BPC MS 7.5 (as of SP06) and 10.0 (as of SP01) are CTS+ enabled, i.e. make use of CTS to achieve the following goals:
Transport changes and modifications through multi-tier product system landscape
Avoid multiple changes and modifications in different dependent repositories
Enforce similarity or equality of all systems in the product system landscape
Record and control changes and modifications
In essence, the purpose of transporting content with CTS is to ensure that two or more BPC MS systems maintain the same content – by transporting it from one system to another in a controlled way.

Figure 1: Example of a BPC MS Transport Route in a Transport Management System
BPC MS provides a user interface to easily work with Change and Transport System. The integration is part of the BPC MS Administration Client. The well-known BPC Action Pane offers the action "Transport Content with CTS" (or Ctrl + F8). The following screenshots are taken from a BPC MS 10.0 system.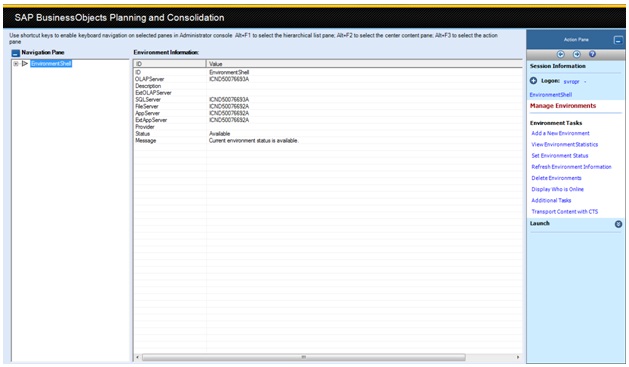 Figure 2: BPC MS Action Pane in the Context of Environment Tasks including Task Transport Content with CTS
In sub-screen "Transport Content with CTS", the transport object selection as well as transport request review is executed.

Figure 3: BPC MS Environment Task of Selecting Changed Objects for Transport/Export
For a detailed description of requirements and prerequisites, setup and configuration steps, as well as application and usage of CTS for BPC MS please refer to SAP Note 1582525 and SAP SDN article Using SAP Change and Transport Management for SAP Business Objects Planning and Consolidation. The functionality will be briefly introduced in SAP TechEd 2011 session ALM 219.