What is SAPience?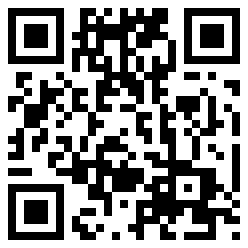 SAPience is the Belgian SAP user group which has a number of commissions that get together, discover and discuss new SAP products. The CIM (Customer Insight and Mobility) commission is a commission that handles topics such as CRM, Social Media and Mobility.
I'm a technology guy and I have to admit being a SAP geek so I dig out any content I can find that interests me and trust me it's a lot. The schedule of the CIM commission showed Sybase coming to present the Sybase unwired platform amongst other things so my interest was caught.
Although it is not yet clear if I may participate in future CIM commission meetings I enjoyed being present as a guest and having had the privilege to listen to and view the presentations. The goal of this particular commission is primarily to discuss the user experience around Customer Insight and Mobility. This means the content is leaning more towards functional use and customer cases. Of course providing feedback is always possible even if you are not an expert user in the particular domain.
Social Media insight
We all know that social media has made an impact on the world. From several presentations that day it was clear that the integration of social media is a big and important pointer that is present in the recently released and future SAP products.
While the importance of social media was being voiced and the importance for companies to jump into the story right now and not wait I was the only one in the room active on twitter posting #SAPience comments.
Belgian companies are not yet as active as other countries in terms of social media use. Yes there are companies who already use it to but I doubt you will find many that have proper product integration and actually capture the sentiment of their company in social media content.
An interesting product to help capture the customer sentiment is SAP BusinessObjects Event Insight. It is definitely interesting for companies seeking to implement the latest CRM version to up their game and get introduced in the world of social media.
Importance of Social Media in the future of business
One of the speakers was Brice Le Blévennec, a Frenchman who has a successful company Emakina which is active in the Internet Industry. He does a lot of work in the area of social media. He has presented television shows on technology; he has done radio talks on technology, web and social media and so on.
Among other topics he talked about company behavior on social media giving a number of examples of the past. One example was the Nestle social media meltdown which started after Greenpeace launched a video on YouTube because Nestle was using palm oil which was linked to rain forest destruction. A good social media behavior example was Pizza Hut who launched a campaign to create your own pizza using a number of ingredients after they had received bad comments on some of their pizzas.
He also spoke about the importance of having a group of persons who voice for your company. He himself voices for Apple to such an extent that he is known for doing so and Apple sponsors him with a macbook every couple of years because of his loyalty to the brand and his evangelism.
He also mentioned the importance of feedback from customers as nowadays customers don't buy what a company offers, they buy what they want to have and the companies have to make sure to adapt their products to the customers demand. In light of that he said it is important for a company to make it possible for customers to create ideas and give proper feedback.
He did not seem to know the SAP initiatives like the SAP Mentors group or SAP idea place. Since he had to leave to catch his plane I didn't get the opportunity to talk to him which is a pity as I was eager to talk to him about the SAP initiatives that exist.
F apps
A new hype is F (Facebook) apps which are applications that you can install on Facebook which act as the front-end for the end-user. The applications can connect to SAP or any other backend for that matter and offer an integrated experience within Facebook.
One of the applications shown was an application which allows Facebook users to book their vacation online and share the vacation details with their friends of course based on a SAP backend.
QR code
Another new hype is QR codes. If you know QR codes then you have already noticed the first picture in this blog and you have probably already scanned it to see what's behind the picture. If you don't know QR code, let me briefly explain. The first picture in this blog is a QR code and within such a picture there is a hidden message which you can only see using a QR code scanner. You can download an application to your mobile device and scan the QR code to see the message.
One of the use cases of QR code are promotional campaigns, allowing persons who scan the QR code using their mobile device to get access to a promotional code which can then be used in the store. There are already numerous sites online where you can create your own QR codes for many use cases. You can even order business cards that have your details in a QR code.
Sybase unwired platform
Another pointer but closely related to both CRM and social media for that matter was mobility. The sales representative of SAP had his iPad packed with SAP demos of different mobile applications which were either on the market or on the edge of being released on the market. Commission participants were eager to check out these applications during one of the breaks.
For me the most interesting part was the presentation of Sybase as it dealt with the infrastructure needed to put Sybase mobile solutions (for example Sybase Mobile Sales) in place. In advance I already had a good idea on how the technical infrastructure should look like as I did a presentation on it earlier this week at one of our customers.
I already knew from a technical point of view it is a complicated architecture with a lot of components. To my surprise when questions were raised by the participants like "can we set up our own corporate app store?" I of course knew the answer would be yes but I didn't expect the answer to be "yes, you do need additional servers and so on to do that".
The conclusion was leaning towards you are better off going for a cloud solution provided by Sybase instead of setting up the complex server infrastructure at your own company to manage your mobile devices, secure them, make it possible for them to connect to your SAP systems and provide your employees with a corporate app store. This was followed by the point that Sybase offers professional services, aiding the customer to choose the right solution, set up the infrastructure (either at the customer or using the cloud possibilities offered) and many more options such as developing applications. Of course the choice should be carefully considered depending on the amount of applications you will manage/develop for mobile devices.
The future
The new CRM product solutions are looking good and the interface is intuitive and looks refreshing. I still saw some minor points where the interface included a plain border one pixel looking html table but I guess those will be polished by the time the product is launched. SAP is going in the right direction here. It was also visible that the product versions of the mobile applications will follow in fast pace or perhaps the updates will follow in a fast pace. That was not really clear to me but the effort SAP is putting into the mobile applications was visible.
I hope the commission members can collaborate and come up with nice discussions and possibly in a later phase provide SAP with proper feedback on what is working and what is not and perhaps even generate some ideas for the future product line.
I voiced my willingness to contribute in some way and I hope I'm allowed to participate in the future again. If not I experienced being in a commission meeting and I can honestly say it was fun to be present.